Retailers are latching onto the rise of menswear, led by factors such as men smartening up for work and the influence of sharply dressed celebrities.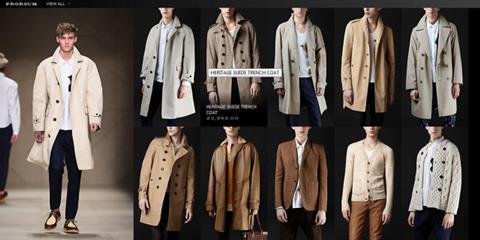 Why are we talking about it now?
Burberry last week revealed plans to open its first UK menswear standalone shop next to its Knightsbridge store this autumn, on the back of strong growth in the category, particularly tailoring.
The brand, known for its trench coats and checked patterns, reported a 26% rise in menswear sales in the year to March 31 and said the category offered "a significant growth opportunity".
Chief executive Angela Ahrendts said the store could be "the beginning of a brilliant new concept".
Which other retailers are ramping up their menswear offering?
Increasingly, traditional womenswear players have been tapping into the menswear market. Late last year premium retailer Jaeger opened its first men's standalone store in Canary Wharf with a collection emphasising tailoring, while Escada chief executive Bruno Sälzer said in April that the luxury womenswear label was considering a menswear collection.
Net-a-Porter last year launched Mr Porter, aimed at luxury male shoppers. Asos and Jigsaw have also ramped up their menswear.
Why are menswear sales holding up in the recession?
Verdict lead retail analyst Sarah Peters says formalwear is helping to drive menswear sales. "Because it's been a difficult economic climate men are more interested in looking good at work and for when they're going for interviews," she says. "They want to look the part and invest in good suits."
Peters also says men are being influenced by celebrities such as Gary Barlow and David Beckham more frequently donning suits.
"In the past 10 years we've seen a move away from casual towards a smarter, well-dressed look," she observes. Established menswear retailer Moss Bros, for instance, has delivered a return to profit growth over the past year. Group like-for-likes increased 8.8% in the 16 weeks to May 19.
How are retailers capitalising on the tailoring trend?
Retailers are finding ways to either offer their own collections or partner with established players in tailoring. Topman will launch a premium suiting line this autumn, with suits priced at £250. Elsewhere, department stores are investing more in their bespoke offer. John Lewis teamed up with A Suit That Fits in April to open up a made-to-measure tailoring service in its Oxford Street store while M&S launched a Savile Row-inspired men's capsule range in March, designed by tailor Richard James.