Rap star Drake visits the Co-op, Oscars organisers should've gone to Specsavers and Carpetright supersizes its rebrand.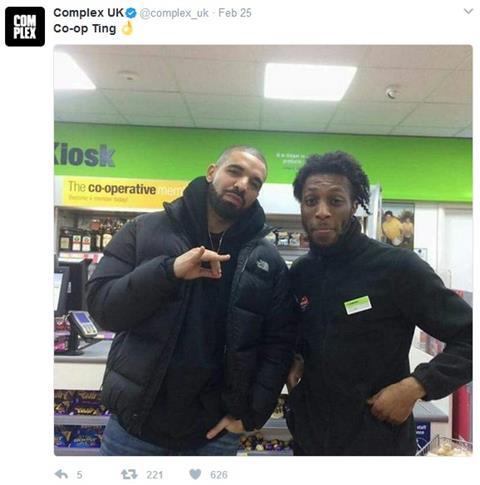 'What's Drake doing in my Co-op?'
The Co-op is the grocer of choice for hungry rap stars these days – at least it is for Drake.
The superstar stunned shoppers last week when he popped into the Co-op in Walsall to pick up some sweets.
The Canadian singer posed for a photo with Co-op employee Josh Letford.
"It was just a normal Friday at the Co-op," Letford said.
"I was on the till, my manager was at the back office and the store was empty when two people walked in at about 8.30pm. To say my jaw dropped when I recognised him would be an understatement.
"I was just thinking what the hell is Drake doing in my Co-op?"
Oscars organisers should've gone to Specsavers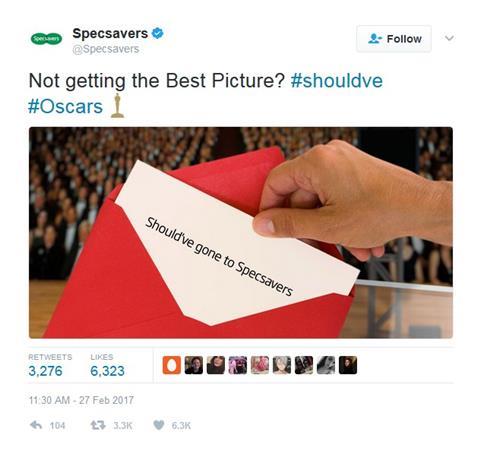 After the staggering gaff at the Oscars, when the award for Best Picture was mistakenly awarded to La La Land instead of the actual winner Moonlight, Specsavers issued this timely, if cheeky, tweet.
In reference to presenters Warren Beatty and Faye Dunaway ending up with the wrong envelope, the high street optician said: "Not getting the Best Picture? #shouldve Oscars," alongside this picture.
PricewaterhouseCoopers, the accountancy firm that oversees the ballot count, said it would investigate how the mistake happened. Here's hoping it has heeded Specsavers' advice.
Carpetright supersizes its rebrand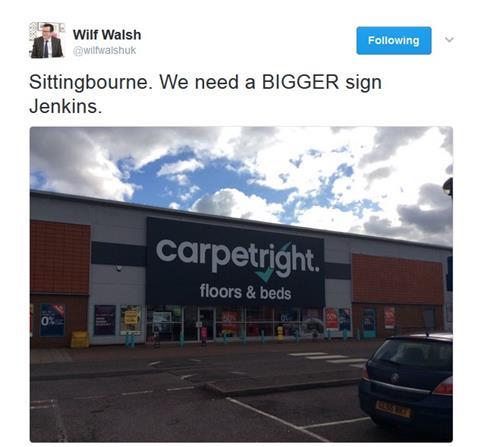 Every retailer wants to stand out, but Carpetright has taken it to the extreme at one of its sites in Sittingbourne, where the new -look store sign is so large you could probably see it from space.
Fortunately store boss Wilf Walsh has a sense of humour and tweeted a picture of the store frontage captioned: "Sittingbourne. We need a BIGGER sign Jenkins."
Be careful what you wish for Wilf!