The rapid growth in retail sales through mobile devices has stalled for the first time in five years, new figures reveal.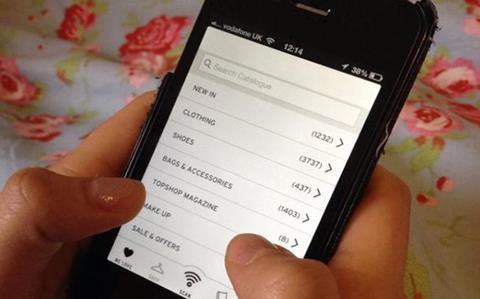 Around 42% of UK online sales were completed via mobile and tablet devices between May and July, the same percentage as the previous quarter, research firms IMRG and Capgemini said.
It is the first time sales have plateaued since 2010, when the firms started tracking m-commerce data.
Sales on mobile devices comprised just 0.9% of all online sales in 2010, but have risen rapidly. Three in five visits to ecommerce sites are now made through a mobile device.
Despite the stalling in sales, IMRG's chief information officer Tina Spooner noted the rise of sales through smartphones.
"While tablets currently account for almost three quarters of sales through mobile devices, sales growth through smartphones is rising at around four times the rate of that through tablets and conversion rates on both device types are increasing," she said.
Spooner also flagged that tablet sales appear to be slowing. "It may be that the next mobile growth spurt will be purely driven by increasing consumer confidence in using smartphones for online shopping," she added.
Last month it emerged that Argos had become the first UK multichannel retailer to hit £1bn in m-commerce sales.