Retail Week speaks to Watches of Switzerland chief executive Brian Duffy about the detrimental impact of tourist tax, the luxury retailer's secret to success and its international expansion plans in the pipeline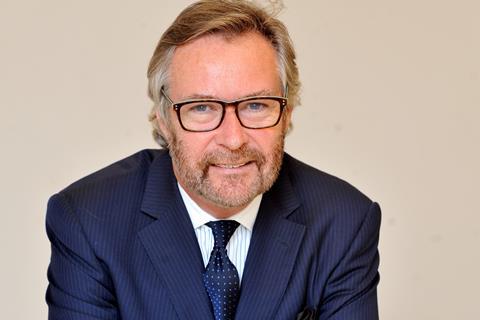 Watches of Switzerland has reported a year of strong revenue and profitability, as well as "excellent progress" as it enters the 2024 financial year "significantly ahead of schedule".
After delivering another strong set of financial results, chief executive Brian Duffy sat down with Retail Week to discuss how the UK is "missing out" on tourists, London's West End recovery and its international plans.
What are your thoughts on the suspension of VAT-free tourist shopping and how has it affected London's recovery?
"As a country, we are missing out on what is a big, important market of tourists coming to the country and spending money.
"The big call we all have [to the government] is to please study it fully because the information we have says that it would be really beneficial to the country's economy to have the same conditions as the rest of Europe and if that's the case, they should be changing it.
"They need to make sure we are doing the right thing, which I think is inevitably a return of VAT-free shopping for tourists in the UK.
"It's been OK in London; I think it's been affected and obviously the whole tourism tax is getting talked about. I'm delighted this year it's getting so much attention and because of the government attention on the subject now, I think it is inevitable it comes back.
"London has been impacted by two things. People are still not working in London as much so the employment numbers still aren't here yet, in addition to the tourists.
"Then we have had the impact of strikes, which I think London has probably been the market that has been the most affected by the disruption of rail strikes, in particular. For our business, people don't completely decide not to buy a product because they can't get the train but the convenience of it means things get postponed."
What is the secret to Watches of Switzerland's continued success?
"It is a great category and demand has been very strong for watches and continually remains very high.
"We've got a great model that we've worked on over the years that clearly works with great stores, great client service, great supporting marketing and a multichannel approach to stores and online.
"Our model works in a good market, allowing us to gain share and take advantage of the market trends, and that has pretty much been our story for the last several years and it continues."
What are some of the biggest challenges you are battling with?
"I think the biggest challenge is just getting our product – that's always been the case. The more we get of key desirable products, the more we sell. So the biggest challenge as a business is getting the availability. We get our fair share overall and we do what we can to optimise that.
"There's been some other headwinds that we've had to deal with this year. It's common in our industry to have interest-free credit and that obviously costs more money now. Interest rates were more or less zero, looking back a year or so, and they have clearly changed significantly so that's a cost increase.
"There's inflationary pressure in other areas of the business that we obviously have to deal with, there's the scheduling of refurbishments and expansions and scarce resources to get that kind of support to make everything happen, but these are all ongoing challenges."
What expansion plans are in the pipeline for Watches of Switzerland?
"First of all, in the UK, we are really pleased with the big opening we did in Battersea, for example, and during lockdown, we also opened in Broadgate at Liverpool Street, which has been great.
"We've opened mono-brand [stores] and we are expanding in Goldsmiths' luxury corner, which is working really well for us, so we are doing lots of things in the UK.
"Our big growth has been the US market. It's an underdeveloped market compared to the UK, which we've proven to be the case so as we have invested in stores, people and marketing we've had a tremendous response. That remains a big priority for our growth plans, expanding in the US through new stores and through acquisition and we have the same list of ambitions in Europe.
"We started in Stockholm, Copenhagen and Dublin with mono-brands and there was a great interest from the brands for us to come and do our thing.
"We see big growth opportunities in the US and Europe in addition to continuing to gain share in this great market in the UK."