Luxury goods conglomerate LVMH has posted an "excellent start" to its financial year as sales boom in its first quarter despite trading in a "geopolitical and economic environment which remains uncertain".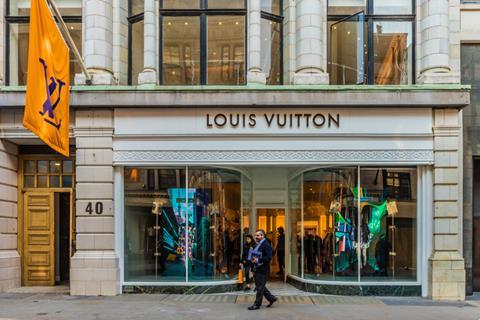 The luxury retail group reported revenue of €21bn (£18.5bn) in its first quarter, 17% higher than the same period in 2022.
LVMH said Europe and Japan both "enjoyed strong growth momentum" during the quarter, and benefited from both local and international customer demand.
The luxury conglomerate said the US had a "steady performance" during the period and is continuing to grow, while also reporting that Asia saw a "significant rebound" as a result of the lifting of health restrictions in the region.
LVMH reported an 18% rise in revenue for its fashion and leather goods business group during the first quarter, which it credited to Louis Vuitton's performance and its "exceptional creativity and the quality of its products".
Within LVMH's perfume and cosmetics division, the business attributed its 11% increase in revenue to the Christian Dior brand, as its Sauvage, Miss Dior and J'Adore fragrances were said to be "significant channels of growth".
LVMH said it remains "vigilant and confident" following its first quarter and will continue to focus on its "constant quest for quality in its products, their desirability and their distribution".