The former DSGi chief faces a tough challenge to resuscitate JJB as its newly appointed chairman. George MacDonald assesses his credentials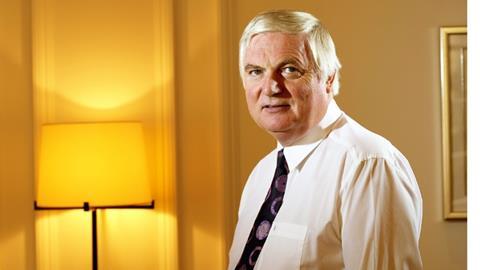 As England soccer supremo Fabio Capello prepares to field his squad for the World Cup, John Clare, chairman of sports stores group JJB Sports, is battling relegation from retail's Conference league.
While Capello has had to cope with Beckham's injury-induced absence from the team, Clare was faced not by the loss of one star player but by a business so battered and demoralised that it seemed to have lost the ability to touch the ball commercially, never mind score.
But Clare, who became chairman of JJB at last week's AGM after joining as senior independent non-exec in July last year, is a veteran of premiership retailer DSGi and his fans feel he has the capability and experience to help JJB win some silverware again.
Known at DSGi for his often robust style, Clare can now take more of a helicopter view and advise his recently appointed captain Keith Jones, the former DSGi director who is now the sports retailer's chief executive.
Those who know him say Clare will be up to the task. A former DSGi colleague says of him: "He is one the most impressive business leaders I've ever worked with. His grasp of detail is legendary. It takes a fair while to build up his trust, but once you've broken through he's one of the most supportive people you could wish for."
Clare assumes the JJB chair after a period spent by the group on the bench. It had parted company with former chief executive Chris Ronnie in the most controversial circumstances; it escaped administration by the skin of its teeth but two of its chains - Original Shoe and Qube - did not; and a CVA and fundraising were necessary.
Clare says that he managed DSGi through both successful and challenging times and his experience of the latter will be drawn upon at JJB. "When times are challenging, that is when management skills and experience come to the fore," he says.
"There is nothing here that I was not expecting. The challenge is that the business needs to be significantly improved operationally as well as positioning it in a different place strategically and we need to stop it losing money."
Given the scale of the challenge, Clare has his doubters. Some observers question whether his lack of clothing retail experience makes him quite right for JJB. They also point out that, despite the innovations he pioneered at DSGi such as the creation of PC World and early adoption of ecommerce, the electricals group was mired in problems soon after he left, prompting his successor John Browett to initiate a renewal and transformation programme.
His former colleague maintains: "People look at him and think he's old school, and tend to associate that with old-fashioned attributes and behaviour. But he's very nimble and will make a courageous decision on a dime - he pauses, this look of serendipity comes over him and he says let's do this."
Clare is convinced that JJB can once again find its place in the £5bn sports market. The retailer is not quite on its way to Wembley, but nor does it any longer look likely to become a non-league retail player - and the World Cup that begins next week may help Clare kick-start JJB.
Clare says: "I don't know of any other retailer in the public domain with the same breadth of challenges that JJB has. But this is what makes management exciting."
His former colleague recalls: "John used to say that long-term retail strategy is this weekend's sales - what can we do this weekend?" That's the mentality JJB needs.
Career history
May 2010 Takes over as chairman of JJB Sports
January 2010 Becomes acting chairman of JJB Sports
2009 Joins board of JJB Sports as senior independent non-executive director
2007 Stands down from DSGi
1994 Appointed chief executive
1988 Becomes managing director of Dixons Stores Group
1985 Joins Currys as marketing director
Other interests Chairman of bed retailer Dreams; director of Dyson; chairman of Jobcentre Plus
Honours CBE in 2005 for services to the National Employment Panel