Inditex – owner of fashion chains Zara, Pull & Bear, Massimo Dutti and Bershka – has reported net profit growth of 5% to €2.5bn (£1.8bn).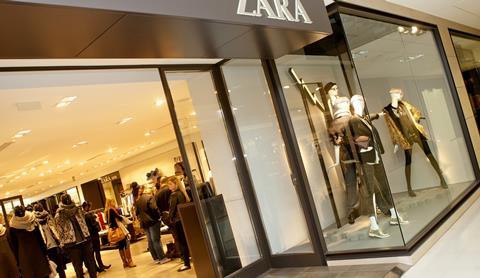 For its financial year ending January 31, 2015, the Spanish retail group revealed its net sales rose 8% year-on-year to €18.12bn (£13.14bn).
Meanwhile store sales for the first six weeks of 2015 continued to rise on a constant currency basis by 13%.
Inditex also opened 343 stores in 54 markets, bringing its total store count to 6,683. The retailer also reported that it had generated 8,741 new jobs worldwide in its last financial year, bringing its headcount to 137,054.
In 2014, the company spent €1.4bn (£1bn) on process automation, store modernisation and modernising its logistics platforms. Meanwhile, it continued to expand its online sales operations into South Korea and Mexico, and plans to launch in Taiwan, Hong Kong and Macau in 2015.
Profit-sharing plan
The retail giant also announced it would create a special profit-sharing plan for employees to participate in Inditex's earnings growth in 2015-2016.
All staff at stores, manufacturing, logistics, concepts and subsidiaries around the world who have been employed by Inditex for over two years will be eligible to receive benefits of 10% of the year-on-year growth in consolidated profit attributable to the controlling company, up to a cap of 2% of total profit.
The scheme will run for two years, with part one collected in 2016 and part two the following year.