TK Maxx owner TJX reported a rise in fourth-quarter profits as it revealed plans to raise its minimum wage to up to $10.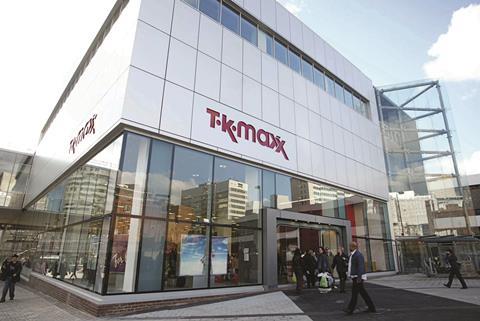 The US retailer, which also operates HomeSense, reported an 11% rise in profits to $648.2m (£417.6m) for its fourth quarter ending January 31.
Net sales for the fourth quarter were $8.3bn (£5.3bn) up 6% on the same period last year.
Meanwhile, full-year 2014 profits edged up to $2.2bn (£1.4bn) from $2.1bn (£1.35bn) in 2013, and net sales were $29.1bn (£18.8bn) up 6% over last year.
TJX also plans to increase its minimum wage to $9 (£5.79) per hour from June this year, as well as a further increase to $10 (£6.44) per hour for store associates who have been employed for six months in 2016.
The current US minimum wage is $7.25 (£4.67) per hour.
TJX chief executive Carol Meyrowitz said: "At TJX, we attribute our success over the last 38 years primarily to the people we have hired who have remained focused on our mission of delivering consumers amazing values. This pay initiative is an important part of our strategies to continue attracting and retaining the best talent in order to deliver a great shopping experience for our customers, remain competitive on wages in our US markets, and stay focused on our value mission."
The increase came a week after Walmart revealed plans to give more than 500,000 of its hourly workers a pay rise this year. Four in 10 of its staff will get at least $9 per hour, while the retailer said the minimum hourly rate would rise to $10 by February 1, 2016.
Meyrowitz added: "We will continue to reinvest in our growth initiatives for today and the future, and we are making additional investments in our store associates to maintain our focus on offering our customers an excellent shopping experience. Like other major international retailers, our 2015 plans also reflect an expected negative impact from foreign currency exchange rates."
Meyrowitz also said the company will continue to expand in the US and internationally, with plans to launch in Austria this spring and the Netherlands later this year.
"We are growing TJX as a global, value retailer and are well on our way to becoming a $40bn (£25.7bn) company and beyond," she added.