Only 16% of companies say they are able to fulfil omnichannel demand profitably due to rising costs as they sell across more channels.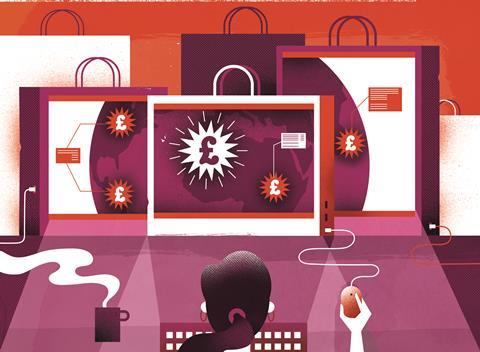 A PwC survey for JDA Software of more than 400 global retail and consumer goods chief executives found 67% of respondents reported costs are growing as they increase their focus on selling across channels.
The chief executives said their highest costs associated with omnichannel were handling returns from online and store orders (cited by 71% of respondents), shipping directly to the customer (67%) and shipping to the store for customer pick-up (59%).
The report found the chief executives plan to invest an average of 29% of their total capital expenditures for 2015 on improving their omnichannel fulfilment performance.
Investment comes as 71% of respondents said omnichannel fulfilment is either a high or top priority for their businesses.
JDA chief marketing officer Kevin Iaquinto said: "To truly win in the omnichannel marketplace, retailers need the upfront demand forecasting tools to make sure products are already distributed across all locations in a manner that supports profitable delivery.
"Chief executives know they will have to innovate if they are to be profitable while meeting customer expectations across channels."