Marks & Spencer opened its first Hong Kong standalone food store today after a successful trial of its Food to Go range in four shops there.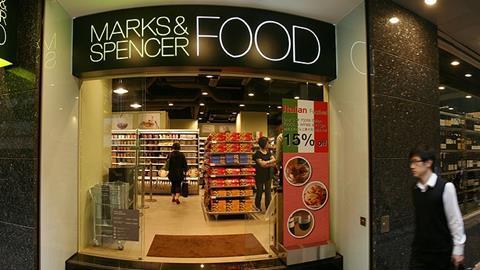 The retailer said that the store, under the Marks & Spencer Food fascia, is its first international shop to offer fresh, chilled food alongside its ambient range.
The 1,400 sq ft shop carries 800 products of which 300 are fresh, chilled and include traditional British and international ready meals. There is also an in-store bakery and Hot Food to Go and Coffee to Go counters.
Marks & Spencer regional managing director Asia Simeon Piasecki said: "We've long sold grocery products here and the successful Food to Go trial has led to an increased demand for fresh Marks & Spencer food.
"We hope that our customers will be surprised and excited by the new store and the wider range on offer."
The shop, in Wan Chai on Hong Kong Island, brings M&S's total in Hong Kong to 11.