German grocer Schwarz Group, operator of Lidl discount stores and Kaufland hypermarkets and superstores, increased sales by 6% to E63.4bn (£49.5bn) in the financial year to February 29.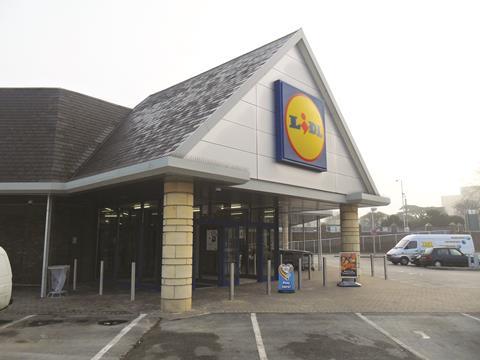 Its Lidl discount store division operated approximately 9,800 stores in 26 European markets, contributing sales of E45.4bn (£35.4bn). Kaufland, present in seven European countries with 1,070 stores, generated a turnover of E18bn (£14bn), slightly higher than in the previous year.
The sales growth for the year fell short of the retailer's original target of E64bn (£50bn), because of unfavourable exchange rates in several countries where it operates. Growth was mainly driven by Lidl, while Kaufland's sales increased marginally.
The focus of investments has changed and the discount retailer wants to strengthen its position in existing markets rather than venture elsewhere.
In Germany, Schwarz Group's speed of expansion has slowed down remarkably – previously it focused on expanding and gaining market share. The group is now focusing on qualitative improvements and generally higher demands in terms of footfall and profitability for new store sites.
Lidl, with its focus on virtually all Western and most central European markets, is investing in the roll-out of in-store bakeries in larger and more modern shops. The initiative is seen as a means of attracting shoppers looking out for fresh products.
New market entries have been put on the back burner – only a launch in Serbia is planned for the future. The retailer is monitoring developments in its economically critical markets, especially in southern Europe.
For years Lidl has been interested in going to the US. However, setting up stores there is at present not high on the agenda because the retailer wants to overcome the challenges in its existing markets in Europe first.
The outlook may be tempting though. Lidl's main competitor, Aldi Süd, is accelerating its US investments and reaping benefits from the economic environment there as consumers increasingly seek cheaper products.
For more information contact us on:
Tel: +44 (0)20 7728 5600. Email: info@planetretail.net