Executives at US department store operator JC Penney must be pretty happy with their decision to reach into the past and reappoint Mike Ullman as chief executive.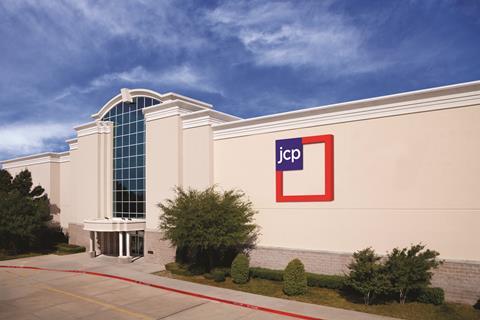 Legacy is often used as a dirty word these days. However, executives at Legacy Drive in Plano, Texas - headquarters of US department store operator JC Penney - must be pretty happy with their decision to reach into the past and reappoint Mike Ullman as chief executive in April after a disastrous year or so under former head of retail operations at Apple Ron Johnson.
JC Penney eked out a comparable sales gain of 0.9% in October, the first monthly year-on-year increase since December 2011.
The retailer also made significant strides online, with October sales on Jcpenney.com up nearly 40% on a year ago.
JC Penney attributed the improved performance across both store and online channels to the dismantling of many of the initiatives instigated by Johnson.
Upon his reappointment, Ullman hinted that he would restore aspects of the strategy from his previous seven-year reign, referring to JC Penney's "legacy as a leader in American retailing".
In its October trading statement, the retailer highlighted the return of several popular brands to its offer as well as significant sales increases of brands such as Levi's, Nike and Carter's. The retailer is also remerchandising and reconfiguring its home department, a poorly performing division under Johnson. JC Penney said the changes were "geared to better reflect how customers shop the department and to highlight the most compelling brands and price points".
One of Johnson's first initiatives - and the one that ultimately led to his demise - centred on a new pricing model designed to offer shoppers simpler, more predictable pricing. In addition, he limited promotional events to 12 a year at a pace of one a month.
Persistent shopper backlash against the decision to abandon the hundreds of Sales and discounts a year that epitomised the retailer's promotional positioning prompted JC Penney to change course a year into the strategy.
Still, the retailer has a lot of work ahead. Store traffic remains at low levels, gross margins continue to be pressured by lingering inventory and the retailer incurred a loss of more than $1bn (£625m) for the first half of the year.
Executives may have something to cheer about going into the holiday period, but questions remain as to whether this retailer really has a long-term future or will end up being a legacy retailer in the worst possible sense.
Matthew Stych, research director - Asia-Pacific, Planet Retail.
Planet Retail
For more information contact Planet Retail:
Tel: +44 (0)20 7715 6000
Email: info@planetretail.net