Canadian retailer Hudson's Bay is reportedly in talks to acquire German department store chain Galeria Kaufhof for as much as $2.6bn (£1.7bn).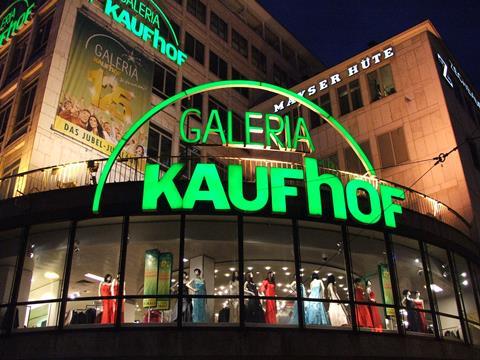 Canadian retailer Hudson's Bay Company is reportedly in talks to acquire Metro Group-owned department store chain Galeria Kaufhof in Germany for as much as $2.6bn (£1.7bn).
Since 2008, Metro Group has made several attempts to shed Galeria Kaufhof, because the department store chain lacks international scale and is too small to enable group-wide synergies. However, Metro Group has been unable to find a buyer at a price it deems acceptable, and fundamental doubts persist over the future of the department store channel in Germany.
With no takeover candidate on the horizon, Metro Group has focused on enhancing the retailer's value. In Germany, the company is investing around €100m (£73.3m) a year in modernising Galeria Kaufhof sites, Metro Group chief executive Olaf Koch told Planet Retail in an exclusive interview last year. The effort includes tailoring the store experience and assortment to the individual market.
Omnichannel is also a focus of investment, as online remains a small share of total sales (2.2% in the 2014/15 financial year). The intention is to reach 10%, according to Koch.
Disappointing sales growth
Although recent sales growth has been disappointing – with like-for-like sales down 1.1% in Germany in the first quarter – Kaufhof is still in better shape than competitor Karstadt, which has lurched from one disaster to another. So if Hudson's Bay is really interested in acquiring a German department store chain, only Kaufhof can reasonably be under consideration.
The fact that Kaufhof is under consideration by a Canada-based retailer is in itself interesting. Previously, North American department stores' international aspirations have focused on chasing sales in emerging and affluent markets, or ones that are assumed to be geographically and demographically similar to the home market.
Germany meets neither criteria. And although Kaufhof can leverage Hudson's Bay's growing expertise to improve its fledgling ecommerce/omnichannel operations, it is unclear whether Hudson's Bay could help improve either the in-store experience or the merchandise assortment, given the limited success it has had rebooting the merchandising strategy at Saks' full-line stores.
The more likely scenario is that Hudson's Bay executive chairman Richard Baker, a real estate and financial wizard, will use the deal to drive further costs out through synergies, close unprofitable units and unlock the value of Kaufhof's remaining real estate through the development of a REIT.
After that is done, Hudson's Bay is likely to turn its attention to the business of retailing, which could mean the introduction of either Saks Fifth Avenue or its outlet fascia OFF 5th into the German market. We're betting on the latter.
Kelly Tackett, research director & Bianca Casertano, retail analyst, Planet Retail