Ikea US is planning to expand, opening up to five new stores by autumn 2017 as sales continue to flourish across North America.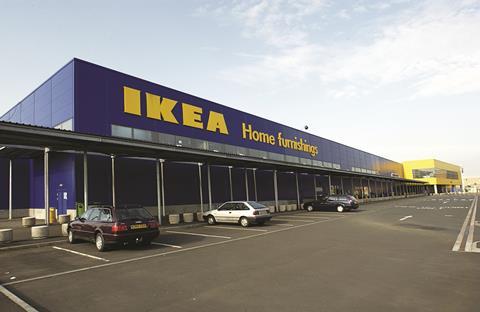 The Swedish retailer, which currently has 41 stores in the US, reported a 4.5% increase in store sales for the fiscal year, ending August 31 2015, with total sales including ecommerce up 8.6%.
Growth in the bed and bathroom departments contributed nearly half of all Ikea US sales growth over the year while ecommerce jumped 23%.
The retailer said it would continue to focus investment in sustainability and its staff, including the minimum wage structure introduced at the start of 2015 which bases hourly rates on local living costs.
Ikea's wind farm investments in Texas and Illinois are expected to produce between three and four times more energy than the chain used in its US operations in 2014.
"Our investment in our co-workers' new minimum wage structure and our positive environmental programmes demonstrate Ikea is a great place to work as well as a business that positively impacts our planet," said Lars Petersson, president of Ikea US. "We also see great opportunities for significant future growth as we expand the number of US stores 12% by fall 2017."
In line with the retailer's vision of creating "a better life for many people" it reduced prices of some best-selling products, including the Malm storage bed, revamped its kitchen offer to allow greater customisation and became the first major US retailer to switch to selling only LED lamps and replacement bulbs.