Homewares retailer Cath Kidston has bought its Japanese stores from its franchise partner as part of its overseas expansion plan.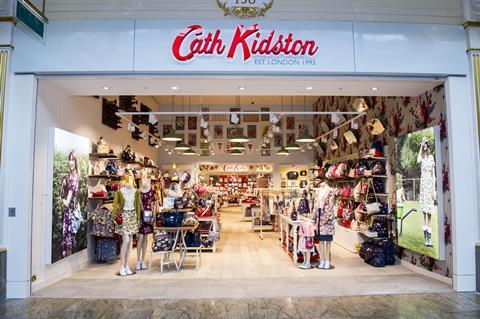 The fashion and homewares retailer has bought the 31 stores from TSI Holdings subsidiary Sanei International and has ambitions to double its Japanese store estate.
Cath Kidston chief finance officer Neil Harrington said its Japan business could eventually be as big as the UK because the Japanese economy is significantly larger and it has twice the population of the UK. Cath Kidston has 65 stores in the UK.
All 31 Japanese stores are profitable and Cath Kidston is hoping it can keep them all open, although it may be forced to close a handful if it cannot agree new leasehold terms with the landlord.
Cath Kidston chief executive Kenny Wilson said: "Japan is our biggest international market outside the UK and a key part of our strategy to globalise the brand. During 2016 we will celebrate our 10th anniversary since opening the first store in Tokyo and we see real opportunities to grow the brand even further across Asia.
"Sanei International has been a trusted franchise partner and we have worked successfully together, helping to grow the portfolio to over 30 stores. Our desire to buy, and Sanei's decision to sell back the business, fitted perfectly with each other's strategy."
Asian stake
Cath Kidston is focusing on an Asian expansion after Baring Private Equity Asia acquired a substantial stake in the company last year.
TSI Holding's subsidiary Sanei International was due to run Cath Kidston in Japan until January. The retailer will take back control of its Japanese business in September.
The amount it has paid TSI Holding's for the stores has not been disclosed.
The Japanese Cath Kidston business has grown 17% each year since 2011 and now accounts for one-fifth of the retailer's global sales.
Cath Kidston wholly owns its Chinese business but operates a franchise model in all its other international markets. Harrington said the retailer will continue to operate a franchise model in other markets and is on the verge of renewing some of its franchise agreements.