Schwarz Group, owner of Lidl and Kaufland, is to invest €6.5bn this year as it seeks further growth and continues to build solid foundations for the years ahead.
While funds will be allocated to expanding and modernising both the Lidl and Kaufland brands, a greater proportion of the investment will be for international expansion of the Lidl chain.
Portugal is the latest territory to reveal its investment plan. Lidl will spend €50m this year in the market as it primarily focuses on remodelling parts of its store estate.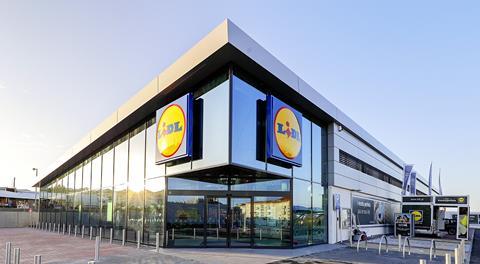 Lidl now has 242 stores in Portugal, having opened its latest store last week in Espinho. This is a larger store than is typical for its Portuguese estate and supports a new generation of Lidl stores emerging in the country. Lidl plans to renovate about 25 supermarkets this year, of which six will adopt the new store concept.
Reported by trade publication InfoRetail and quoting an official source via the news agency Lusa, the company said: "We are consolidating our network so that growth in the number of stores is marginal. Our goal is to ensure a portfolio of redesigned stores that offer a quick and convenient buying experience." The source added that about 60 stores have been remodelled in the past two years.
Portugal drive
Lidl has already invested €12.5m in Portugal in the period between January and May this year. This report comes after news from Schwarz Group last week confirming it will invest a total of €6.5bn in 2016 across its total network. Recent reports of spending in Belgium and France have also hit the headlines in recent weeks, so this is another statement of Lidl's desire to drive its competitive position across Europe as a whole.
"Like Spain, Portugal is recovering from a difficult economic period. However, indicators continue to move in the right direction"

David Gordon, Planet Retail
The investment in Portugal comes at a good time. Like Spain, Portugal is recovering from a difficult economic period. However, indicators continue to move in the right direction. Retail sales figures just published for April show an annualised growth rate of 2.9%. The rise was primarily due to foodstuff, which increased by 1.3% on the month of March and saw a year-on-year growth increase from 3.9% in March to 5.2% in April.
The country remains a popular choice for international retailers that also have a presence in Spain and other proximate markets. Only recently we have seen moves on expansion announced by ITM (Intermarché), while leading domestic operator Sonae has pledged to maintain its small-box expansion through the year.
News of expansion in Portugal forms just one element of Lidl's wider expansion plans in Europe, with a stronger opening programme in several countries. Beyond Europe, the imminent entry in the US, set for 2018, must not be forgotten.
We just have to look at the UK to see how Lidl's ambitious expansion and modernisation plans could shake up the grocery markets it sets its sights on.
David Gordon is research director at Planet Retail