Woolworths chairman Ralph Waters will leave the struggling supermarket chain next week after the retailer revealed full-year profits nose-dived.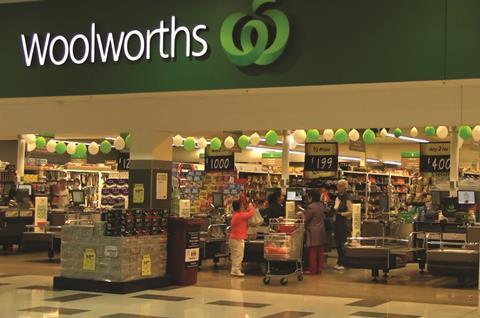 Chairman Ralph Waters stepping down
Full-year net profits slide 12%
Sales flat at Aus$60.7bn (£28.2bn)
Woolworths reported a net profit of Aus$2.15bn (£993m) for the 12 months to 30 June, a 12% slump on the previous year. Earnings before interest and tax also fell 12% to Aus$3.32bn (£1.54bn). Comparable sales edged up just 0.7% during the year.
Sales were flat at Aus$60.7bn (£28.2bn).
The retailer revealed that chairman Waters will step down on September 1 and will be replaced by director Gordon Cairns on the same day. The change in management came just two months after chief executive and managing director Grant O'Brien announced his retirement after leading the company since October 2011.
Along with rival Coles, Woolworths has dominated the Australian grocery sector, but both have come under increased pressure from Aldi and Costco in recent years.
Market changes
O'Brien said: "In a year of clear challenges and structural change, we have delivered sales and profits in line with the prior year, albeit below our expectations.
"The market environment has changed dramatically with stronger competition and significant shifts in customers' shopping behaviour. Woolworths is evolving and innovating to meet these challenges and finding new ways to delight our customers."
The business said it had invested Aus$200m (£93m) to lower prices in its Australian supermarkets and continued to lower prices in Countdown, its chain in New Zealand.