Business minister Anna Soubry has branded a meeting with industry chiefs an "important milestone" as the government ups its dialogue with retailers.
Senior managers from Sainsbury's, Tesco, Morrisons, John Lewis, Asda and B&Q met with government ministers on 9 June in the first of a series of retail roundtables.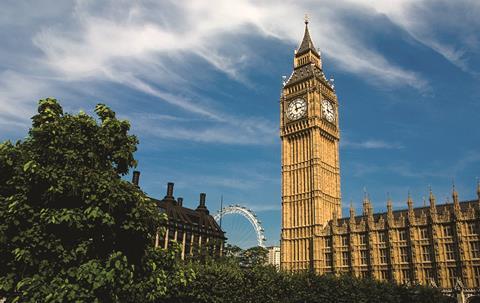 Topics discussed included business rates, levelling the playing field between online and bricks-and-mortar retailers, and the obesity crisis.
Ministers from the Treasury, Department for Health and Department for Communities and Local Government were all present at the meeting.
Retailers have been left frustrated at the lack of meaningful government action on business rates. The Chancellor, George Osborne, revealed in his last budget that business rates will be based on the Consumer Price Index (CPI) instead of the higher Retail Price Index (RPI).
However the British Council of Shopping Centres (BCSC) argued the change will not "address flaws in the system".
Business minister Anna Soubry said: "The first cross-government retail roundtable is an important milestone in getting some of the country's top retailers together to discuss collectively with government how we can work better to create an environment for them to grow, create more jobs and boost our economy."
Helen Dickinson, the British Retail Consortium's (BRC) chief executive, who was also at the meeting, said: "It was valuable to attend … with ministers across government and some of the country's leading retailers.
She said she was "pleased with the open and constructive dialogue".
Dickinson added: "I look forward to working more closely with her and others throughout government, given the significance of the structural change underway within retail, and getting round the table at the next government retail roundtable."