Homebase has launched its first co-buying initiative whereby customers deals on specially selected products with the final price determined by the number of people who sign up to the deal.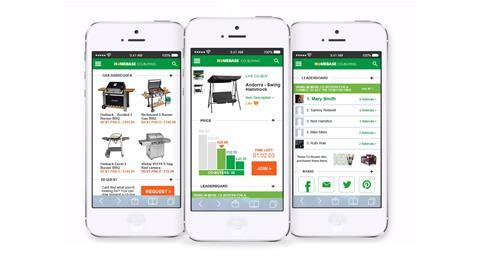 Homebase is offering discounts of up to 50% on gardening products and small appliances through Buyapowa.
Homebase is the second retailer to use Buyapowa after Tesco employed the social commerce method for a wine deal earlier this year.
Offers are available for a set time and limited to 20 to 200 customers per deal. Customers are encouraged to share the deal with family and friends, with options available to share via social media.
Homebase managing director Paul Loft said: "We are offering customers a new way to shop with us with this innovative approach, as well as showcasing the range and quality of products we offer. Co-buying puts customers at the heart of the shopping experience, and our teams will be watching the products they choose to help inform buying decisions in the future."
Buyapowa founder Gideon Lask said: "Co-buying is the perfect way to get social audiences shopping. People love systems with a bit of fun to them: a game, a competition, a countdown.
"We love taking on the system, getting something for nothing and gaining social kudos. These are the human truths that already drive social media. Co-buying taps into these social drivers."