The White Company is hunting for physical sites in the US as the retailer aims to expand its American arm over the next ten years.
The lifestyle chain, which has 48 UK stores and is known for its white clothing and bed linen, made its first push into the States with the launch of an online and catalogue offer in March last year.
Now the retailer wants to emulate its domestic success across the pond and is gearing up for the start of a major launch in the US.
"We plan to have a US business the same size of the UK in the next decade"

Will Kernan, The White Company
The White Company chief executive Will Kernan said: "We're pleased with the progress we're seeing in the US and we're now actively looking at our first sites in the US. We know how important stores are for us, for a place for customers to touch and feel the brand – it's a very important part of the brand experience."
Kernan said the company planned to open a store in the Manhattan region of New York in the next financial year. "We plan to have a US business the same size of the UK in the next decade." However, he quickly added: "Don't bet your house on that though."
Domestic growth
Back in the UK, the retailer plans to open four of its concept stores, which already exist in Birmingham and Norwich, in the next year.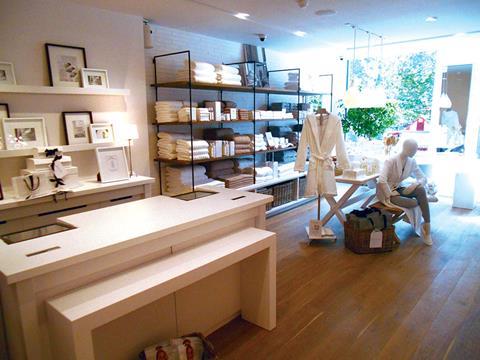 Kernan said it was optimistic that the company would be expecting its biggest Christmas this year, thanks to bumper sales between Black Friday and Cyber Monday.
"Cyber weekend was bigger, and although the market is difficult, customers have been reacting well to our latest ranges. I'm feeling buoyant – it's bigger than last year, like-for-like sales for the year to date are up 10% and as we have gone into Christmas it has accelerated."