Anglo-American jewellery retail giant Signet has reported an "outstanding" Christmas at its UK division, which includes H Samuel.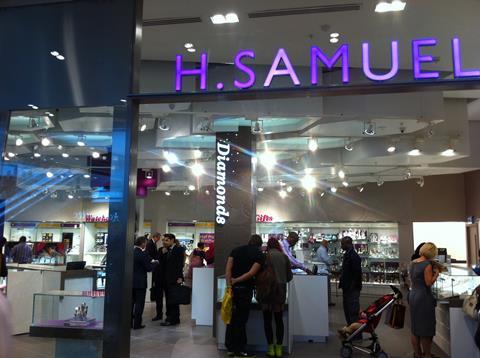 Signet said that the UK arm, of which Ernest Jones is also part, delivered its best seasonal performance in more than a decade as like-for-likes climbed 9.7%.
The UK outshone Signet's US business where the Sterling arm, comprising Kay and Jared, posted a 2.5% like-for-like advance and Zale – which also operates in Canada – recorded a 3.5% uplift.
At group level Signet's like-for-likes rose 3.6% in the eight weeks to December 27.
Signet chief executive Mark Light, said: "Our UK division led our performance with an outstanding 9.7% comp increase – its best in 12 years and on top of a very strong comp last year."
Signet attributed the UK's strength to growth in diamonds, including branded bridal products, as well as beads, watches, and "the growing popularity of Black Friday-style shopping".
Signet's ecommerce sales increased 90.9% or, excluding Zale, 20%.
As a percentage of Signet's Christmas total sales, ecommerce increased 160 basis points.