I have video on my website but it's not making a difference. Am I doing something wrong?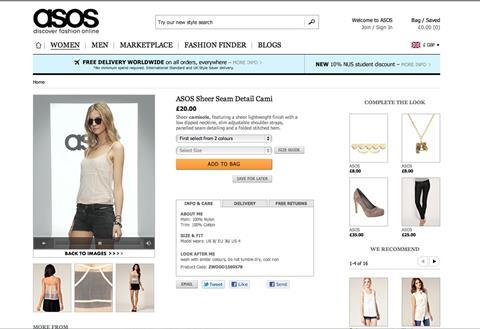 First you need to ask yourself what you are trying to achieve with video. "Without thinking about the business objective you're trying to achieve, the video will not fulfil any purpose on your site," says Chris Gorell Barnes, chief executive of online video agency Adjust Your Set. "Online video has enormous potential if it's created and distributed in a way that best serves your brand."
According to digital marketing intelligence firm Comscore, retail sites that have video encourage visitors to stay two minutes longer on average, and those people are 64% more likely to purchase. "It can also help provide a consistent customer experience, building brand advocacy and maintaining engagement across a range of consumer touch points from online, in-store, mobile, connected TVs, social media and more," says Barnes.
He adds that for video to be effective, attention needs to be paid not only to the content, but the context in which it is being shown; where the video is placed, whether that's on a website or platform, and how its success is measured.
"Video analytics can tell you the number of video views, unique users, drop-off points and conversions via 'click-to-
buy' buttons," says Barnes. "By listening to what your customers are searching for and viewing, you're able to adapt your content to suit their needs."
Video should be used as an extension of your brand and have the same tone and user experience that your customers enjoy in-store. "In today's technology-driven world, consumers have smartphones and tablets at their fingertips and are able to comment, share and shape brand perspectives. Video is now a social experience and this should be built into your strategy."