Social networks are becoming an increasingly popular tool for shoppers wanting to communicate with retailers,Retail Week has found.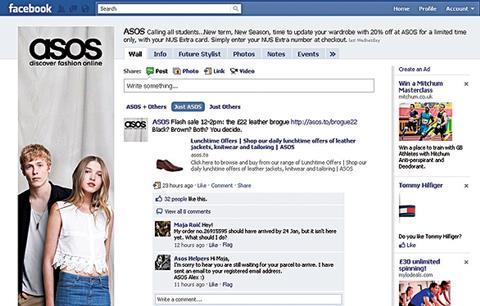 According to an ICM online poll, 8% of people have used Twitter or Facebook to contact a retailer to comment on their products or services, or to complain.
ICM head of retail Nathan Bartlett said social networks were "becoming a normal way of communicating with retailers" and expected their popularity to increase.
He added: "Retailers need to get it right. They can't give lip service to this social media arena. It's as important as their website or stores."
The research also found that 32% of people expect to get a response within one day.