Electronics retailer Maplin has reported flat full-year profits and revealed it will have a new chief executive from September.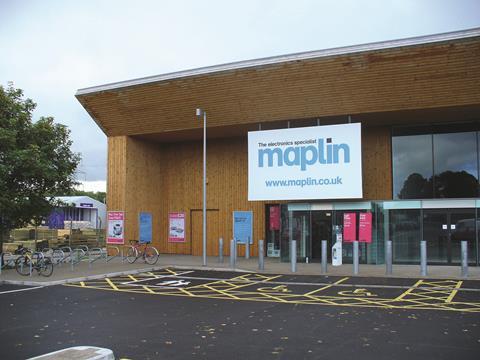 Oliver Meakin promoted to replace outgoing CEO John Cleland
Maplin says it is part of "natural evolution"
Full-year underlying EBITDA flat after 4.3% like-for-likes rise
Oliver Meakin, currently managing director of Maplin Direct, will replace John Cleland as chief executive, in what the retailer called a "natural evolution of the team".
Meakin has been with Maplin for three years, having joined as commercial director.
Chairman Darren Shapland, who joined the business last summer, said Cleland had completed a three-year plan to bring "improved stores, wider range and a focus on customer service".
He added: "With this stage complete this is a natural time to hand over to Oliver, who has worked closely with John over the last three years and can build on the solid platform which has been put in place."
Maplin, which has 217 UK stores, has nearly tripled its product range in two years to 44,000.
Cleland will take a non-executive director role with Maplin and pursue "a number of other business opportunities", the retailer said in a statement.
Earnings flat
It came as Maplin revealed that underlying EBITDA in the year to March 21 was flat at £18.3m. The group said the result was due to "significant investment in brand marketing".
In April, Maplin reported a 4.3% increase in full-year like-for-likes, while total revenues rose 6.3% to £237m.
Online sales jumped 20.6% and now represent 10% of turnover. Four new stores were opened in the full-year period.
Maplin was acquired by Rutland Partners from Montagu Private Equity in an £85m deal in June last year.