A software firm is developing a program that will allow consumers to design loom bands on a mobile device, before 3D printing them in-store.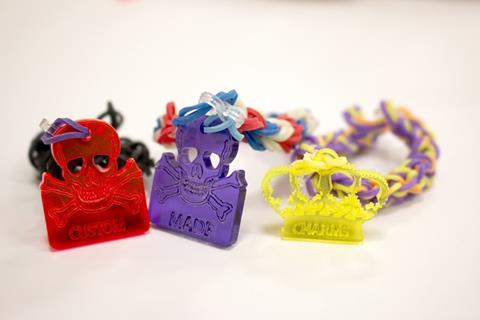 No child under the age of 10 will be without a chain of loom bands around their wrist. They allow children to create colourful jewellery out of rubber bands. A simple idea but they are one of the most popular toys at the moment.
But consumers may soon be able to design their own loom band pendants on a mobile app that can then be 3D printed in a high street shop.
Design agency Black Country Atelier (BCA) is hoping the technology will hit the high street this year, but at present it is still in development phase, with the software provider Black Pepper Software creating a prototype mobile app called Digital Maker.
The idea is that a retailer could purchase the technology and whitelabel the application that could then be used by consumers. The retailer would be able to offer the service on its website as well.
Analyst firm Gartner is expecting 3D printing to be the hot technology of 2015, with worldwide shipments of 3D printers expected to rise 98%, followed by a doubling of unit shipments in 2016.
BCA believes the technology will feature prominently with retailers, as consumers demand bespoke products. And after conducting market research BCA chose the popular loom bands as a testing ground.
Mitesh Patel, BCA's chief creative officer, said: "The next phase for us is to gain further attention and develop a range of commercial partnerships. We are aiming to attract a retail partner, add a payment function into the process and use the app to drive traffic from online and back into store, the best of both worlds."