Retail news round-up on January 7, 2015: Waterstones reports declining Kindle sales; Karen Gray returns to Homebase; Nisa hires new CEO; and more.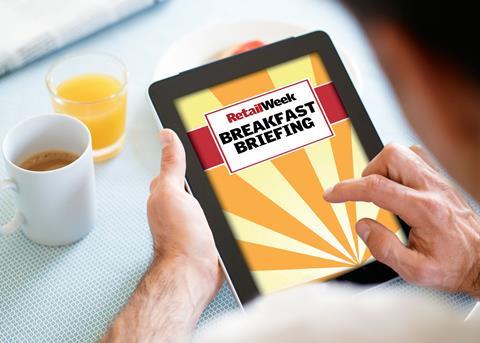 Waterstones reports declining Kindle sales
Waterstones has admitted that sales of Amazon's Kindle ebook reader have 'disappeared' after seeing higher demand for physical books.
The retailer saw sales of physical books increase 5% in December, at the expense of the popular e-reader.
The company is planning to open at least a dozen more stores this year as the ebook revolution appears to be in reverse.
Chief executive James Daunt told the Financial Times that the resurgence in popularity of hardback and paperback books was due to Waterstones refurbishing some of its 290 shops.
Karen Gray back at Homebase as brand and marketing director
Homebase has appointed Karen Gray as director of brand and marketing, The Drum reported.
Previously, Gray spent her five years at Dixons Carphone, where she was head of insight, brand and customer strategy.
She reports to marketing director Jo Kenrick and will be responsible for all aspects of brand strategy, brand communications, loyalty, store communications and marketing planning.
Nisa hires new chief executive
Nisa has appointed Nick Read as its new chief executive. Read will take up the role next month (February).
He replaces Neil Turton, who leaves following a seven-year stint in the top job. Read will join the company from Thomas Cook, where he has been group customer service director.
Amazon ships 5bn items in 2014
Etailer Amazon has revealed that it has shipped about five billion items last year, with more than 40% of the total units sold by third-party sellers on its service, Sky News reported.
The online giant claims that worldwide, third-party sellers sold more than two billion items in 2014.
The success of its Cyber Monday promotions meant that more than 16m items were ordered from third-party sellers, three times the average daily total of 5.5m.
"It's been a record-setting year for selling on Amazon. We're seeing strong growth from sellers listing their items across our global marketplaces," said Peter Faricy, who heads up Amazon's third-party selling operation.
Profits at Russell & Bromley jump
Shoe retailing chain Russell & Bromley has delivered a payout of £11.2m to its family owners after sales and profits boomed in 2013, The Guardian reported.
The Bromley family upped their dividend by 60% compared with 2012. The retailer's sales surged 9.5% to £117.6m in the year to 31 December 2013 and pre-tax profits rose 12.5% to £21.9m.