Retail news round-up on February 6, 2015: Topshop ordered to pay Rihanna's legal bill; RadioShack files for bankruptcy; Waterstones narrows losses; Asda says Tesco having 'heart surgery'; DFS to announce intention to float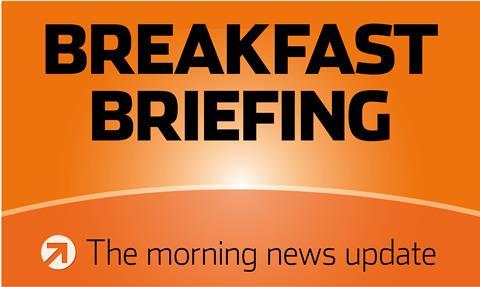 High Court tells Topshop to pay Rihanna's legal bill
The Court of Appeal has ordered Sir Philip Green's fashion retailer Topshop to pay 'startling' £1.5m in legal bills to singer Rihanna, Drapers reported. The High Court ruling comes after the chain lost a battle against the pop star, who filed a case against the company for selling a T-shirt featuring a photo of the star without her permission.
Arcadia Group lawyers argued that there was 'no proper basis' for forcing them to pay up the bill along with their own costs of £500,000 but the appeal judges ruled it was 'reasonable' and dismissed the challenge.
RadioShack files for Chapter 11 bankruptcy
US electronics retailer RadioShack has filed for Chapter 11 bankruptcy protection after a long decline. The retailer said it had sealed a deal with its lender and largest shareholder hedge fund Standard General to sell up to 2,400 stores. In the Delaware court filing, RadioShack said it had $1.2bn in assets and $1.38bn in debt, the BBC reported. RadioShack, which first opened in 1921 as a mail-order retailer, currently operates 4,485 stores across the US.
Waterstones narrows full-year losses
Britain's largest bookshop chain Waterstones trimmed its full-year operating loss to £3.8m against £12.5m for the previous year. For the year to April 26, 2014, the retailer's sales at its 176 stores plummeted 5.9% to £390m, The Guardian reported. Pre-tax losses were also reduced from £25.8m to £18.8m for 12 months.
Asda boss says Tesco having 'heart surgery'
Asda boss Andy Clarke has claimed Tesco's new chief executive Dave Lewis is performing the equivalent of 'heart surgery' on the supermarket chain, the Guardian reported. He also said Lewis needed to wean Tesco off the short-term boosts gained from handing out discount vouchers, which he likened to quantitative easing.
DFS to unveil stock market flotation plans today
DFS will issue its intention to float today in a listing that is expected to value the company at about £650m. It has lined up a top-level board of directors to help to run Britain's second-largest furniture chain. Julie Southern, Virgin Atlantic's former chief commercial officer, is joining as a non-executive director.