Retail news round-up on December 22, 2014: SFO to probe Tesco suppliers; Zara launches home store format; shoppers spend £1.2bn on 'panic Saturday'; retailers poised for record online Christmas Day spending; Sainsbury's boss Mike Coupe warns of two more years of pain.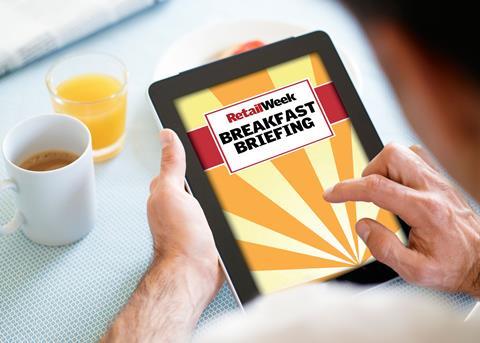 SFO to probe Tesco suppliers
Tesco's suppliers, including Diageo and Unilever, are expected to be interviewed by the Serious Fraud Office (SFO) as part of its investigations into the accounting scandal that engulfed the troubled supermarket retailer, The Sunday Telegraph understands. The SFO is expected to interview staff at the companies who worked on deals with Tesco and scrutinise the paperwork associated with its supplier agreements. The move by the SFO, likely to occur early in the New Year, highlights the scope and scale of its investigation into Britain's biggest supermarket giant.
Zara launches home store format
Spanish retailer Inditex is extending its fast-fashion proposition to home goods. Almost 12 years after starting Zara Home, the company is pushing to have the design stores everywhere the clothing store operates, Bloomberg Businessweek reported. Zara Home specialises in fabric products for every room, from the bedroom to the kitchen. Zara Home offers about 10,000 products, including white-and-beige sheet sets and wool rugs.
£1.2bn spent on Christmas shopping on 'panic Saturday'
Shoppers spent £1.2bn as Christmas shopping reached fever-pitch on what has been dubbed 'panic Saturday'. Some 13m consumers spent £2.1m a minute on gifts and groceries on Saturday, with in-store sales reaching £4.74bn over the five days before Christmas - a 21% increase on last year, according to Centre for Retail Research estimates.
Widespread delays in the delivery of online orders after Black Friday could drive 14% more consumers in to Britain's high streets and shopping centres before December 25. Tuesday is predicted to be even busier, with Visa Europe projecting that £1.3bn will be spent on its cards in 34m transactions.
Retailers poised to see record online shopping on Christmas Day
UK retailers are forecasting a record £636m to be spent on Christmas Day this year, a 36% rise on last year, according to Experian and IMRG. Amazon UK said it was expecting its busiest Christmas Day yet, having seen sales on December 25 increase more than fivefold over the past five years, reports the Financial Times. Activity on Christmas Day was being driven by retailers beginning their full sales online once stores closed their doors on Christmas Eve.
Sainsbury's Mike Coupe warns grocers will suffer for two years more
Sainsbury's chief executive Mike Coupe has warned that two years of pain is still in store for the UK's big supermarket chains, the Sunday Times reported. Zero price inflation and depressed consumer spending will continue to create an 'extremely challenging' market, he said, adding that the grocery retailer planned to cut £500m in costs to survive.
"There's no sign the grocery market is going to return to volume growth," Coupe said in an interview. "The market dynamics are going to be extremely squeezed." His prediction that shareholders will see little improvement in performance over the next 18 months to two years contrasts with that of Sir Terry Leahy.