Retail news round-up on January 29, 2015: Tesco recalls foul smelling drink, Asos founder sells shares, Waitrose changes free coffee scheme, Irish retail sales rise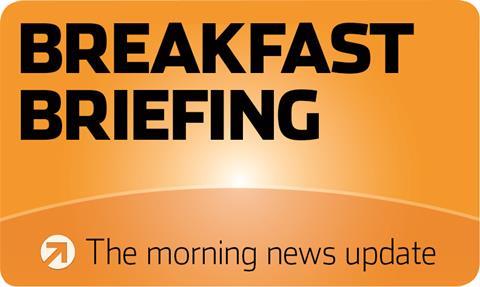 Tesco recalls squash drink over 'foul' smell
Tesco has recalled its No Added Sugar Double Concentrate Apple and Blackcurrant squash drink after complaints of 'foul' smell, Reuters reported.
A Tesco spokesperson said: "A flavour additive, which is not part of the ingredients for this product, has been added in error. The additive is called Dimethyl Disulphide and is a common ingredient in food products. It is an approved additive and poses no food safety risk."
Customers can return the product to any Tesco store. The issue is being investigated.
Waitrose abandons free drinks for loyalty card holders
Waitrose is scrapping a scheme which allowed loyalty card holders to drink free tea and coffee in its cafes while buying nothing else, The Guardian reported. The grocer said the decision was not a cost-saving exercise but a reminder to myWaitrose card holders of the 'etiquette' involved in its offer.
Members of the scheme have been told by e-mail that, from February 9, if they want a free hot drink in one of the cafes, they must also buy a 'treat' – such as a sandwich, cake, biscuit or piece of fruit. The change will not affect customers who wish to take away a free hot drink from its cafes and supermarkets. The new regime has already been tried out in some locations.
Nick Robertson sells Asos' shares after 'big' tax bill
Asos' co-founder and chief executive Nick Robertson has offloaded 744,600 shares worth £20m in the online clothes boutique, citing a "big tax bill" as the reason, The Times reported. The share sale comes after a torrid 12 months during which profit warnings hit the retailer's stock price. Robertson retains an 8.4% stake, worth £180m.
Irish retail sales rise in December
Retail sales volumes in Ireland rose 5.1% year-on-year in December. Excluding car sales, volumes rose 4.8% on the year, according to figures from the Central Statistics Office. Sales of pharmaceuticals medical and cosmetic goods led the increase with a 4.5% uplift.