Retail news round-up on September 23, 2014: Tesco strikes deal with M&S to get Alan Stewart on board early, Sir Richard Broadbent undert pressure to quit as Tesco chairman, Dixons Carphone proceeds with plan to buy 50 to 100 Phones 4u stores.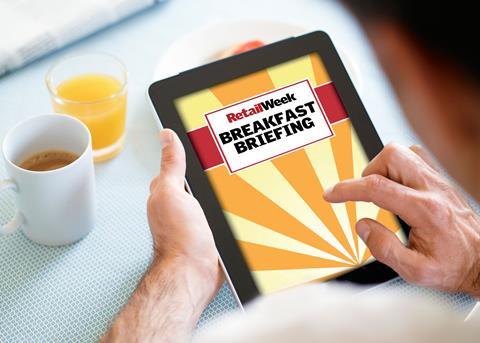 Tesco in talks with M&S to get Alan Stewart sooner on board
Tesco has reached a deal with Marks & Spencer to allow Alan Stewart to join the supermarket chain as its finance director sooner than expected. Stewart has been on gardening leave and was not due to start at Tesco until December 1 because of M&S' notice period and non-compete clause.
Tesco's new chief executive Dave Lewis is thought to have brokered an outline agreement directly with Marc Bolland, his opposite number at M&S, according to The Times. Stewart will get £1.7m of Tesco shares when he joins the company. Tesco has had no chief financial officer at the group since its current CFO Laurie McIlwee left just over a week ago, following his resignation in April.
Sir Richard Broadbent faces pressure to resign as Tesco chairman
Tesco chairman Sir Richard Broadbent has come under pressure to step down after the retailer admitted pre-tax profits for the last six months have been overstated by £250m, The Telegraph reported. It has emerged the company's board dismissed warnings from its own auditor about how it was accounting for commercial deals with suppliers. Sir Richard insisted he would not resign as chairman, in spite of the profit warning.
Dixons Carphone moves ahead with bid to buy Phones 4U shops
Carphone Warehouse's owner will press ahead today in a bid to salvage hundreds of jobs at Phones 4U despite administrators' move to close more than 360 outlets. Dixons Carphone is planning to make a statement that it remains interested in acquiring between 50 and 100 stores from the ailing mobile phone retailer's estate, according to Sky News.
Dixons Carphone is finalising the store list and intends to negotiate directly with the properties' landlords once they have been closed down.It will also invite Phones 4U staff from the corresponding shops to apply directly to it for jobs if it is successful in taking them over.
UK high street vacancy rate falls at fastest rate for 8 years
The number of empty shops on UK high streets is falling at the fastest rate for at least eight years. The vacancy rate on UK high streets has fallen from 15.1pc six months ago to 13pc, according to a new survey by property agent Colliers International, The Daily Telegraph reported. The drop in the number of empty shops is the biggest since Colliers began its survey in October 2006. It has been driven by the improving UK economy and the increasing confidence of retailers as they adapt to the rise of online shopping.