Retail news round-up on January 5, 2015: Tesco mulls job cuts and scrapping of rebates; Mike Shearwood steps down from Aurora; grocers building on just 6% of land; and John Lewis boss questions Black Friday discounts.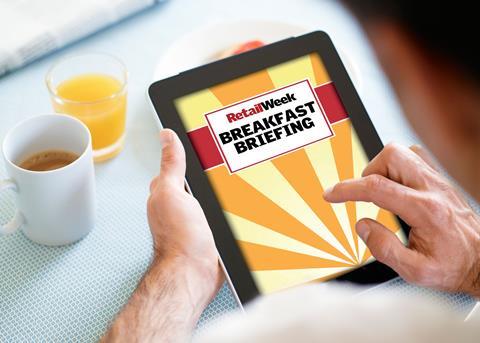 Tesco mulls job cuts and scrapping of rebates system
Tesco's new chief executive Dave Lewis is looking to axe hundreds of back office staff this week, the Mirror reported. The cost-cuts come as it battles to recover from a crisis sparked by 'over-stating' half year profits by £263m.
Meanwhile, the grocer is expected to scrap the complicated system of rebates and penalty fees used to extract money from suppliers, according to The Sunday Times. Instead, Lewis will replace it with a simple scheme based on sales volume. This announcement is likely to throw the grocery market into fresh turmoil by radically changing the way the retailer works with suppliers and giving the strongest signal yet that it is poised for its first UK trading loss in living memory.
Mike Shearwood steps down from Aurora board
Karen Millen boss Mike Shearwood has resigned from the board of Aurora Fashions, pushing the high street clothing group closer to a break-up and sale of its brands, The Telegraph reported. Filings at Companies House show that Shearwood stepped down as a director of Aurora Fashions Group Limited in late November 2014. The news that the break-up of Aurora is in its final stages could spark interest in the brands from potential buyers.
UK grocers build on just 6% of land
Supermarkets are building on just 6% of the land they control across the UK as they battle falling sales, reports the Telegraph. The pipeline of new grocery stores in Britain is 46.61m sq ft, the equivalent of more than 1,000 acres. However, just 2.8m sq ft of these new stores are actually under construction, according to property agent CBRE.
Construction work on stores has declined by 20% compared to a year ago as the Big Four supermarket chains – Tesco, Asda, J Sainsbury and Wm Morrison – suffer from plunging sales and profits. This means that 43.81m sq ft of land across the country is sitting unutilised by grocery retailers.
Retailers likely to reconsider Black Friday discounts
Department store chain John Lewis' managing director Andy Street has questioned whether retailers will reduce prices on Black Friday again after the November discount frenzy sparked a revolution in Britain's Christmas shopping habits, reports The Telegraph. Street said the chains are expected to consider whether to hold promotions again on such a scale given the disruption it had caused.
When asked whether Black Friday will be even bigger in the UK next year, Street said 'not necessarily'. He added the promotion had caused a 'considerable restructuring' of Christmas shopping patterns, with the week before Christmas no longer the biggest for sales.