Retail news round-up on September 8, 2014: BC Partners mulls Phones 4u options, Primark full year salessurge 17%, Boden launches in Australia, Net-A-Porter cuts losses and more.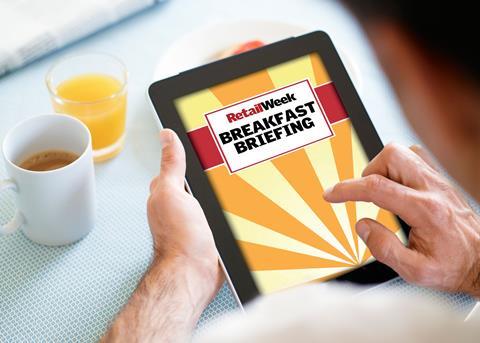 BC Partners mulls options for Phones 4u
Phones4u's private equity owner BC Partners is understood to have begun considering options for the mobile phone retailer after the business lost vital contracts with Vodafone, O2 and Three. The company's future is now believed to hinge on renewing its only significant remaining contract with EE, which runs until September 2015. However, Britain's largest network EE is thought to have started a fresh review of its deal with Phones 4u. Options under consideration include Phones 4u sale to a rival or, if EE does not renew its deal, administration, the Express reported. A mooted stock market listing is believed to have been scrapped.
Primark expects sales to surge 17% in full year
Primark's sales are expected to surge 17% in its year to September 13 or 16% in actual exchange rates as like-for-likes rose 4.5%.
Owner Associated British Foods said sales were driven by an increase in selling space and superior sales densities in new stores.
Its like-for-like sales growth was driven by its buying team getting its ranges right along with the boost the warm spring and summer gave the retailer.
Primark achieved an operating profit margin of 13.1% in the first half. It is expects this to be "slightly higher" in its second half.
Boden profits remain flat in 2013 as it launches Down Under
Boden profits remained flat in 2013 as it invested in its international expansion including launching in Australia last month.
Pre-tax profit edged up £100,000 to £24.4m in the year to December 31, 2013 as sales rose 5% to £278.7m.
However, like-for-likes in the first half of 2014 jumped 6.5%.
Boden's international sales continued to grow and now accounts for 55% of sales. Its overseas sales come primarily from the US and Germany. It launched its Australian site on August 4 and said early indications had been positive.
Sales Net–A-Porter grow almost by a quarter
Online fashion retailer Net–A-Porter recorded a 23% jump in sales to £533.7m in 2013, The Sunday Times reported. The company trimmed its full-year losses to £9.7m from £10.3m.
George at Asda launches plus-size clothing in UK
George at Asda has launched the UK's cheapest 'plus size' clothing collection, The Guardian reported. The new George Plus range on sale online will be in sizes 18 to 32. Its new capsule wardrobe line will consist 35 pieces in Breton stripes, photographic florals and jacquard prints, including leggings and T-shirts from £8.