Retail news round-up on July 6, 2015: Lidl considers moving online, Paperchase deal edges closer and SuperGroup and AO World both set their sights on overseas markets.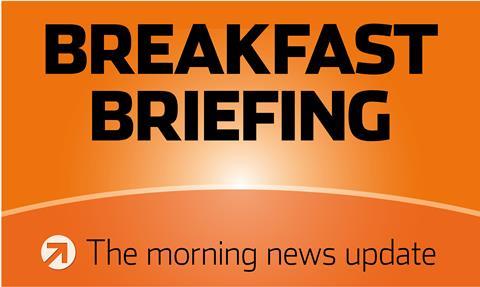 Lidl plans to sell wine online in UK
Discounter Lidli is considering selling wine online in the UK, as bids to compete further with its big four rivals. Ben Hulme, head of beer, wine and spirits at Lidl's UK business, told trade journal the Drinks Business that he was keen on the plan.
Both Lidl and fellow German discounter Aldi have avoided a move into ecommerce because their business model is based on keeping prices low for shoppers. Making profits from online sales has proved difficult for supermarkets, as shoppers are unwilling to pay enough in delivery charges to cover the costs incurred by grocers.
US private equity front-runner to acquire Paperchase
US private equity firm Paladin Capital is close to acquiring stationer Paperchase for £150m. Paladin has emerged as the front-runner to wrap up a deal, but Sky News reported that other potential buyers, including Quilvest, remain in talks with the retailer. Paladin wants to buy Paperchase to expand its portfolio in America. It recently launched online and trades through 1,400 Target stores and 1,200 Staples locations across the country.
SuperGroup eyes Chinese entry
Fashion retailer Supergroup is understood to be in discussions with a joint venture partner about entering China, The Sunday Times reported. The youth fashion brand is planning to close in on a deal to bring its Superdry clothes to the country. SuperGroup already has more than 190 stores in Europe and is expected to reveal a 12.5% rise in sales to £485m when it reports its full-year results on Thursday.
AO World sets sights on another European market
AO World is considering entering into Austria and the Netherlands in the coming months, following its expansion into Germany. Chief executive and founder John Roberts said the Netherlands is better geographically, as it is close to AO's German warehouse in Bedburg. However, Austria has the language advantage, which would make an Austrian website easier to build. According to The Telegraph, Roberts added that AO's expansion will initially focus on countries bordering Germany, before turning its attention to other European markets.
Wilko's family members bank £63m with stake sale
Half of the family behind discount retailer Wilko has netted £63m by selling the business. The Wilkinson family split last year after 85 years running the company, when joint chairman Karin Swann, who is also the granddaughter of the founder, left the board. Swann's side of the family banked £63m from selling their holding in the company to the rest of the family, which is led by new sole chairman Lisa Wilkinson.
The retailer's latest accounts show that sales fell by 1.2% to £1.4bn in the year to January 31, driving pre-tax profits down to £5.5m from £27.6m the previous year.