Retail news round-up on January 13, 2015:December retail like-for-likes fall, M&S boss Marc Bolland under investor pressure, Paperchase poised to push button on £100m sale, Australian firm Guvera eyes Tesco's Blinkbox Music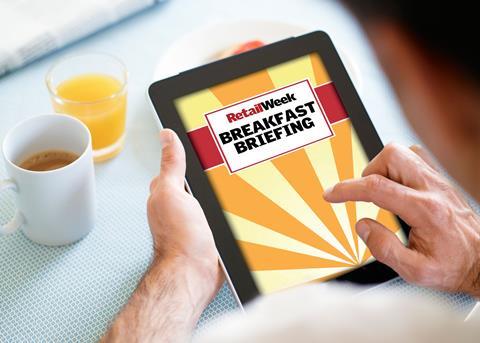 December retail like-for-likes fall as Black Friday pulls forward Christmas sales
The shopping frenzy on Black Friday dented December like-for-like sales, although total food sales grew for the first time since April. Retail like-for-like sales fell 0.4% in December, the latest BRC-KPMG retail sales monitor found. On a total basis sales increased by 1%.
KPMG head of retail David McCorquodale said: "Extensive discounting disrupted the timing and rhythm of Christmas spending. Between Black Friday and Boxing Day retailers and consumers engaged in a three-week dance, each waiting for the other to take the lead and as a result sales suffered.
"It's now clear that Black Friday did pull festive sales forward into November, and this created a challenging lull in spending with consumers waiting for future bargains. This situation did not reverse until the week of Christmas.
M&S boss Marc Bolland under investor pressure
Marks and Spencer chief executive Marc Bolland is facing immense pressure as investors question his leadership following a disastrous Christmas for its clothing and gifts division and the meltdown of its £200m distribution centre. David Cumming, head of equities at Standard Life, which has a stake in the retailer, claimed that Bolland had spent huge amounts of cash on the business but with little return, The Independent reported.
Paperchase poised to push button on £100m sale
Greetings cards and stationery retailer Paperchase is set to begin a formal sale that will value it at up to £100m, after it safely sailed through the key Christmas trading period, The Times reported. The company wanted a strong festive period under its belt before going ahead with a sale.
Chief executive Timothy Melgund said: "We've made no secret that we have a current investor who wants to see what options are out there. We'll tuck away the rest of the financial year to the end of January just to make sure there are no surprises, then look at the opportunities."
Australian firm Guvera could snap up Tesco's Blinkbox Music
Australian online music services operator Guvera is in exclusive talks with Tesco to acquire its Blinkbox Music for less than the £5m, The Financial Times reported, citing people familiar with the deal. The move comes as the UK's biggest grocery retailer brings an end to its expensive foray into digital media. The deal is expected to close in the next month or so.
Guvera, which up until now has focused on Asia, will use the acquisition as part of a broader plan to expand across Europe. The company also plans to gradually replace the Blinkbox branding and user interface with its own over the course of the year, the sources added.