Retail news round-up on February 3, 2015: Co-op lines up Allan Leighton as next chairman, John Lewis ditches final salary pension scheme, Apple in large bonds sale and more.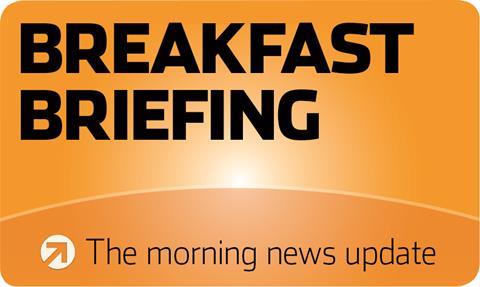 Co-op could name Allan Leighton as next chairman
Former Asda and Royal Mail boss Allan Leighton is tipped to become The Co-operative Group's first independent chairman, according to Sky News. Leighton is in advanced discussions with the group's board, with an announcement possible as soon as this week or next.
This move would herald a crucial stage in the mutual's efforts to reinvent itself after two years of crisis. A board meeting is scheduled for today to ratify the appointment, with negotiations understood to be continuing. The Co-op is keeping its options open and is in talks with a number of other candidates, while it remained uncertain whether Leighton would be appointed, a source added.
John Lewis ditches final salary pension scheme
The John Lewis Partnership has decided to axe its final salary pension scheme in favour of a hybrid arrangement, combining elements of both final salary and investment-linked pensions. The retailer said the scheme would become effective for new employees in April, and existing staff, known as partners, a year later, The Financial Times reported.
UK to take actions to stop 'squeeze' of suppliers
The Department of Business, Innovation and Skills in the UK is to take further actions to thwart big companies 'squeezing the life' out of small suppliers. The Telegraph reports the government wants to change the law to allow trade bodies to challenge unfair payment terms and practices.
A major consultation is to be launched at a summit at Downing Street which ministers see as the next step in combatting large companies who abuse small suppliers in this way. The consultation, which will run to early March, will focus on widening the powers available to so-called representative bodies to challenge grossly unfair terms and practices.
Apple in large bonds sale
Apple has issued bonds worth $5bn (£3.3bn), BBC News reported. The US technology giant is to use some of the capital raised for its share buyback programme, while aiming to return more than $130bn to shareholders by the end of this year. Some of the bonds will mature in five years, while others will not do so for another three decades, reports suggest. The move comes despite the company sitting on a cash pile of $178bn.
​