Retail news round-up on October 30, 2014: Christmas sales to increase by £2.3bn, Irish retail sales rise, eBay Europe sales and profits increase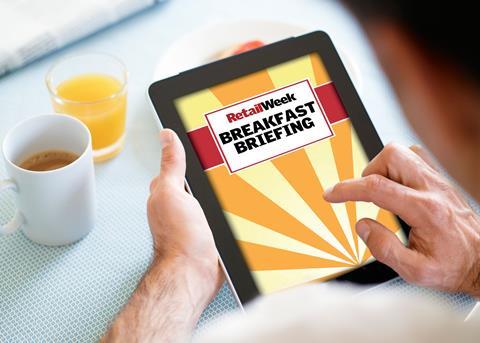 Christmas sales to increase by £2.3bn this year
Retailers can expect a £2.3bn year-on-year sales increase during the Christmas season, according to a Verdict study.
The 2.6% year-on-year increase during the fourth quarter will take sales to £90.7bn. General merchandise will comprise £53.6bn of the total and food £37.1bn, according to Verdict.
The study forecasts that online will win £13bn of shopper spend as consumers opt for the convenience of buying online.
Irish retail sales rise 6% in September
Irish retail sales volume rose 6% in September as compared to a year ago, the Central Statistics Office revealed. Excluding car sales, volumes were 3.1 higher than last year. After two bleak years, the government has doubled its forecast for 2014 Irish economic growth to 4.7%.
eBay Europe turnover increases to €56.6m
EBay Europe turnover increased to €56.6m (£45m) in 2013, up from €46.3m in the previous year.
The company reported a profit before tax of €6.5m, up from €5m the previous year. During 2013 the number of jobs increased to 770, from 600 at the end of the previous year. The bulk of the employees were engaged in sales and marketing.