Retail news round-up on August 22, 2014: Burberry boss cashes in £5.19m in share sale, eBay eyes PayPal sale, Co-op Bank shareholders call for speedier overhaul and Gap targets India.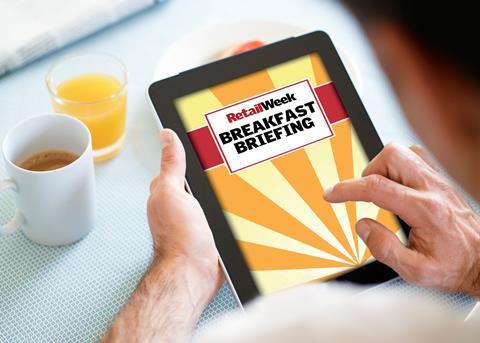 Burberry boss cashes in around £5.19m with share sale
Burberry's newly appointed chief executive Christopher Bailey has sold shares in the luxury brand pocketing more than £4.1m. Bailey exercised the options on shares from previous years' awards and offloaded a batch of other shares cashing in around £5.19m, part of which will be used to pay his tax bill. He retains 303,110 shares worth around £4.37m after the share sell off this week.
eBay eyes PayPal sale
Online retailer eBay is looking to spin-off its fast-growing payments unit PayPal as soon as 2015, The Information reported citing sources. EBay told potential candidates for the post of PayPal chief executive, a position that David Marcus vacated in June, about a potential sell-off of the payments unit, the website reported. Whether eBay has decided to spin off all or part of PayPal, and what structure that could take, remained unclear, tech news site The Information reported.
Biggest shareholders in Co-op Bank call for speedy overhaul of strategy
Several hedge funds which became investors in the Co-operative Bank have demanded a faster overhaul of its operations and commercial strategy, Sky News has learnt. Hedge funds said to include GoldenTree Asset Management and Silver Point are understood to believe that the lender's new strategy - which includes reducing the number of products and re-focusing on retail and small business customers - is taking too long to put in place.
Gap eyes expansion into India with 40 stores
US clothing store Gap is looking to open 40 outlets in India from 2015, in an attempt to move in to the country's fast growing Western-style apparel market, the Financial Times reported. The fashion chain had signed an agreement with a franchise partner Arvind Lifestyle Brand to launch the stores next spring, starting in India's two largest cities -Mumbai and New Delhi.