Retail news round-up on January 15, 2015: Austin Reed examines restructure, Online sales cross £100bn mark in UK, Tesco downgraded and MPs urge retailers to ditch Black Friday.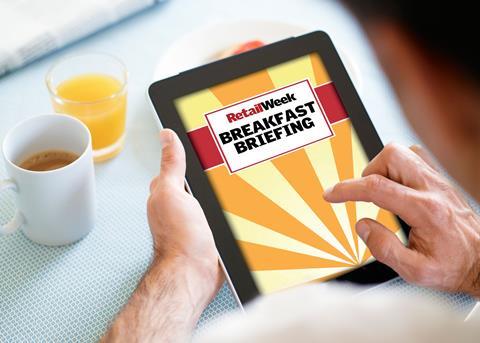 Austin Reed examines high street store closures
Fashion chain Austin Reed is mulling dozens of high street store closures as part of a financial restructuring aimed at securing its long-term future, according to Sky News. The high street retailer has begun talks with landlords about a 'Company Voluntary Arrangement (CVA)' which could come as soon as next week, with approximately 30 outlets considered for closure, it is understood.
As part of a deal, principal Austin Reed shareholder Darius Capital would be likely to pump in fresh capital into the business, property sources said. People close to the situation insisted that no final decision had been made about whether to proceed with a CVA or how many stores would close.
Online sales cross £100bn mark in 2014
Online retail sales in the UK touched £104bn for the first time, up 14% year-on-year in 2014. This was driven by Black Friday. Roughly £1 in every £4 spent by consumers with shops is now online in the UK, with online sales forecast to grow by another 12% this year, according to IMRG Capgemini.
Tesco downgraded to junk status rating
Standard & Poor has downgraded Tesco's credit rating to non-investment grade, or junk status, due to the challenges building up in the sector, The Guardian reported. S&P said Britain's biggest retailer was not going far enough in its plans to counter the rapid rise of the discount supermarkets.
Retailers urged to boycott Black Friday over sales chaos
British MPs have urged the retailers to boycott US-inspired discounting style 'Black Friday', attacking the demand on police resources caused by the sales bonanza that saw officers called to stores across the country as sales events descended into chaos. Greg Mulholland, the Lib Dem MP for Leeds North West, criticised major chains for adopting the discount day and sympathised with police officers who said they had 'enough to do already'.