A further flurry of high-profile names from across the sector have pledged their support to Retail Week's Be Inspired campaign.
Suzi Spink, chief executive officer of womenswear retailer East, Amanda Cox, people and service director at homewares group Dunelm, and Karen Witts, group finance director of home improvements group Kingfisher, are among those to have recently become ambassadors for the campaign, which aims to inspire and promote the careers of successful female retail leaders.
Karen Hubbard, chief executive of Card Factory, and Liz Evans, chief executive of Warehouse, complete the latest line-up of ambassadors alongside Sally Bailey, former chief executive of lifestyle retailer White Stuff.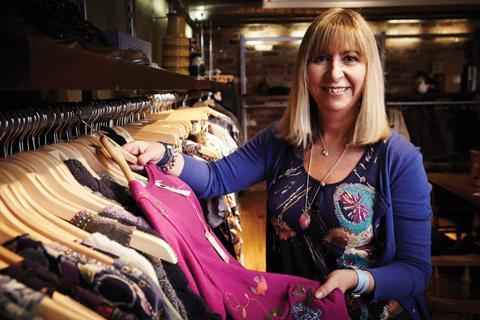 Bailey said: "It is scandalous that there are so few women at main board level in a business like retail, where the majority of the workforce is female. I hope that the Be Inspired campaign can help to encourage and support the next generation of female leaders to bring about the progress in gender inequality that is so long overdue."
Momentum for the campaign is steadily building, and the latest influx of ambassadors join the likes of Jacqueline Gold, chief executive of Ann Summers, Catriona Marshall, chief executive of Hobbycraft, Paula Nickolds, commercial director of John Lewis, and many more.
Dunelm's Cox said: "Having worked in retail for more than 25 years, I know what a fantastic career it can be. The reality is that 80% of our customers tend to be women, therefore women have to be represented at every level.
"Women who have already risen in their careers need to help the next generations of fantastic women up the ladder, not pull it up behind them."
The campaign, which launched in May, is aimed at highlighting key high-profile role models in the sector as well as inspiring and engaging with future female leaders.
Retail Week plans to examine how the industry can create a culture of true career progression for females and to explore what characterises the female talents of the future.
For further information on the campaign and to view the full Be Inspired report click here.