DIY retailer Wickes is doubling the number of branded products it sells in response to customer demand as it eyes further store openings.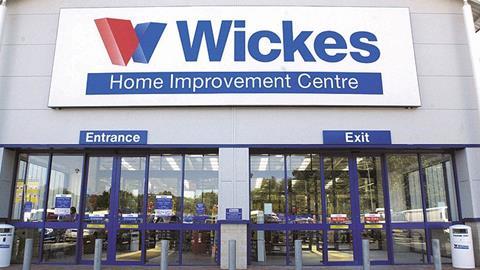 At present branded products account for 10% of Wickes' sales. It wants to increase this to 20%.
The Travis Perkins-owned retailer has traditionally focused on its own-brand products but has rolled out brands including Dulux, Stanley and Makita.
Travis Perkins group finance director Tony Buffin said: "I think previously we've been a bit too pure to our own label proposition and now we are listening to customers better and stocking the products our customers require."
Wickes aims to have just one brand for each key category in an effort to ensure it does not dillute its value stance.
Buffin claims Wickes is the value leader in the DIY sector and that it has made further strides in cementing its price differential after drawing up a strategy in December to communicate its value message better.
Wickes is also eyeing store expansion and plans 10 to 15 new shops a year as it bids to gain national coverage.
It has 210 stores at present but Buffin believes it needs between 250 and 350 stores. The new stores will be around 25,000 sq ft as part of the retailer's strategy to operate smaller shops.
Buffin said Wickes still has 15 to 20 stores that are a "bit too big" and Travis Perkins is launching concessions of its consumer facing retail brand Tool Station into those stores to make better use of the space.
He added: "Lots of retailers are trying to downsize – subletting edge of town space to other people is very difficult".
EBITDA was up 22.4% to £36m. Like-for-likes grew 6.8% and revenue jumped 8.8% to £638m in the six months to June 30.