DFS, one of the biggest spenders in advertising, has launched a new TV ad that represents a major shift away from its usual price-led campaigns.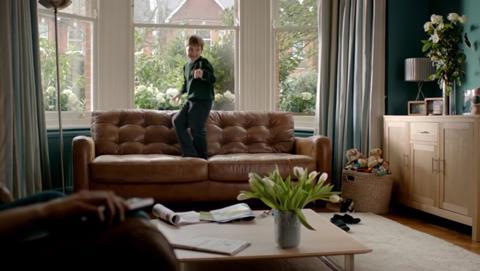 The new campaign, launched on Monday, moves the brand "towards a more emotional platform" to broaden its appeal, according to DFS.
The 80-store retailer also has a new logo and strapline to accompany the new advert. The logo replaces its thought bubble with a heart embracing a sofa.
New strapline 'DFS – making everyday more comfortable' features on the ad.
The campaign is running across a number of TV channels with media being planned by Mediacom.
It is the first ad campaign for DfS since it appointed advertising agency Krow last year.
DFS chief executive Ian Filby said: "We love and value sofas as much as our customers do and this advertising enables us to wear our heart on our sleeve more and really bring this to life for our customers."
Krow founding partner John Quarrey said: "This campaign will continue to emphasise what DFS does best – selling a great range of sofas at a great price – but in a way that reflects their understanding of their customers."