Online mattress retailer Eve Sleep has confirmed its float on AIM – the London Stock Exchange's high-growth market – by way of a conditional placing.
The sleep brand, valued at £140m, is hoping to raise £35m in its stock market debut, which marks the first retail IPO of 2017.
Despite generating sales of £12m in 2016 – up from £2.6m the previous year – Eve widened its EBITDA losses to £11.3m.
The start-up's flotation is being managed by stockbroker Peel Hunt.
The sleep brand, which aims to disrupt the European sleep market – worth an estimated £25.6bn – has expanded to 12 countries since launching in 2015.
Dynamic category
The fast-growing bed-in-a-box retailer manufactures and sells mattresses with next-day delivery and a 100-day return policy.
This has been met by other rivals in the newly dynamic category, such as Casper, Simba and Dreams-owned Hyde & Sleep.
Eve chief executive and founder Jas Bagniewski told Retail Week it was looking to expand its product range and become more of a 'sleep brand'.
He said that, although around 10% of mattress sales currently occur on the internet, there is scope for further penetration.
"A lot of customers see it as an efficient way of buying a mattress. It's a product that's typically unpleasant to buy offline. Customers awkwardly lie down to test them out for a few seconds, and it's difficult to understand the choice because they look the same," he said.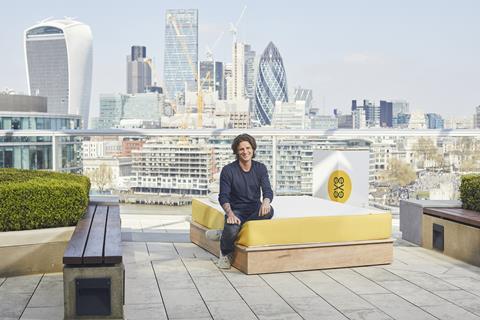 Eve currently sells vacuum-sealed beds across the UK, Germany, Switzerland, Belgium, France, and the US.
The firm has raised over £17m to date from a range of investors including City fund manager Neil Woodford, Channel 4, venture capital fund Octopus, and former Capita boss Paul Pindar.
With a focus on digital marketing, Eve has grown without the need for a high-street presence. However, it does operate pop-up concessions at department stores including Debenhams, Fenwick and Next.
Bagniewski was previously the UK head of German online fashion retailer Zalando.