Topps Tiles has hired Poundland and Maplin boss Darren Shapland as chairman to replace Michael Jack who is retiring in March.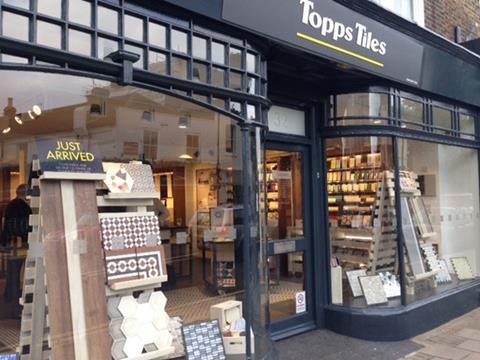 Darren Shapland is currently chairman of Poundland and Maplin Electronics, as well as the non-executive director and chairman of the Audit Committee at Ladbrokes and Wolseley.
He has over 25 years of retail experience having held senior financial positions at The Burton Group, Arcadia and Kingfisher.
Shapland was also chief financial officer at Sainsbury's 2005-2010, before being promoted to group development director until 2011. He was also non-executive chairman of Sainsbury's Bank from 2006 to 2013 and chief executive of Carpetright 2012-2013.
Matthew Williams, chief executive of Topps Tiles said: "We are delighted to welcome Darren to the board as chairman. His many years of experience with some of the leading retailers in the UK, including a number within the home-improvement market, will be of great benefit to Topps as we home in on our target of one third of the market and consider our future strategic direction."
Shapland said he was joining the board at an exciting time, and looks forward to working with colleagues to shape Topps' future strategic direction.
"Topps is the leading player in its market and is making strong progress towards its goal of taking a one-third share of the UK tile market," he added.
The Topps Tiles board will comprise of an independent non- executive chairman, three independent non-executive directors and two executive directors.
Jack, who has been on the Topps Tiles board since 1999, will hold the position of chairman until March 18, and Shapland will take up the position the following day.