Floorings giant Carpetright enjoyed a sales rebound in the UK as its Dutch business suffered amid political crisis.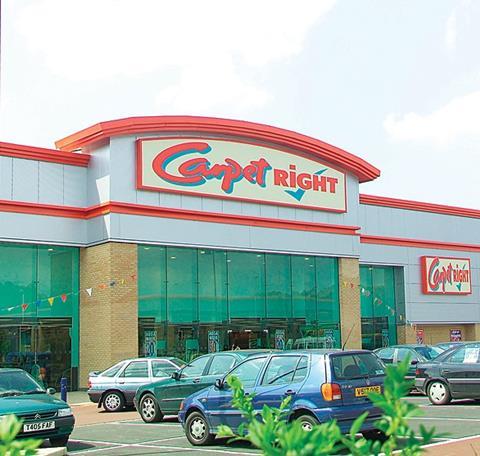 Carpetright's UK like-for-likes increased 1.7% as wet weather helped drive footfall to retail parks. However, total sales fell 2.1%, as store numbers were cut by four to 486.
In its 12 weeks to July 21, total sales dropped 5.2% in its European arm as the Netherlands depressed performance.
Carpetright chief executive Darren Shapland said since the Netherlands government collapsed in April, consumer confidence has crumbled in the country, exacerbated by austerity measures planned by the interim government.
"In the Netherlands the market is very difficult," said Shapland. "There's a crisis of confidence." But he added: "It's not a structural issue. It feels like a blip."
Shapland said the positive UK performance showed the business is "on track".
He said the retailer benefited from self-help initiatives such as store revamps as well as the wet weather. "We think we're definitely gaining market share," said Shapland. "But we're mindful that we had, for us, a lot of good weather."
Stripping out the negative impact of Carpetright's insurance and housebuilders' division, like-for-likes in the UK would have risen 5.3%.
Despite the drag on sales, group finance director Neil Page said Carpetright would continue to sell through those channels but that it would remain focused on "core retail".
Shapland said the retailer is gearing up for the key August bank holiday period. "We feel confident in our offer. We'll be very sharp on price and strong on promotion," he maintained.
Shapland, who took over from founder Lord Harris in May, said he would not be making any big changes to strategy. "It's not about revolution, it's about small steps,"he insisted.
The retailer reiterated that it expected gross margin for the year to be in the range of 200 to 250 basis points above the prior year.