Brand consistency across all of Screwfix's channels has helped the DIY retailer deliver "multichannel success", according to its boss.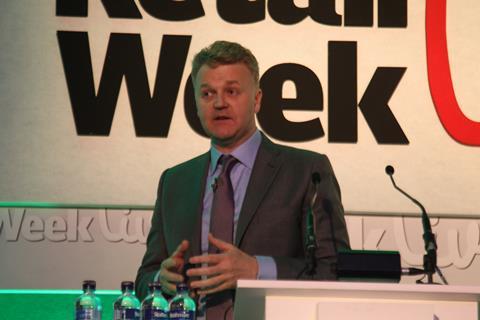 Chief executive Andrew Livingston, speaking at Retail Week Live today, described Screwfix's journey from a mail-order brand to a Kingfisher-owned business that now operates from 400 stores and a website. He said the DIY chain sold 100 million items for the first time last year.
"What has been critical to [our] multichannel success has been ensuring consistency across all of our channels, for example, from the front counters to catalogues and our landing page and website, there's consistency.
"We're obsessive about consistency; we obsess about consistency for multichannel. We want the same experience in all formats – the same ranging in every single store, the same pricing, the same opening hours, same content, same high degree of stock accuracy."
Livingston also spoke about how click-and-collect had become critical to the business.
"We are world-class in click-and-collect," he said, adding that 33% of online orders are picked up within an hour.
The retailer has plans to bolster its store portfolio, with 60 shops expected to open this year, while new apps and a relaunch of a "number of parts of its website including the checkout" are also on the agenda.
What customers definitely won't see is the introduction of self-scanners, given Livingston's loathing for them.
"I hate self-scanning and hate it for our business. People want conversations when they are in-store," he said.