Things are hotting up at Tesco at Waterstones this summer and B&Q accidentally directed DIY shoppers in Wales across the pond.
Things get spicy this summer at Tesco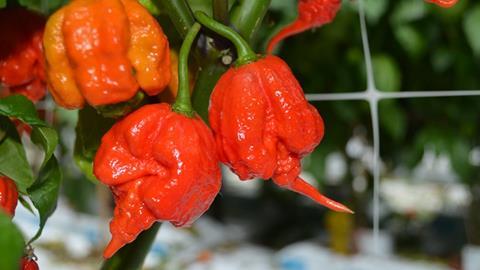 Just when Brits thought things couldn't get any hotter after basking in a 33C heatwave, Tesco has other ideas.
The supermarket giant revealed that the world's hottest chilli pepper, the Carolina Reaper, is now on sale in its stores across the UK.
Around 400 times hotter than a jalapeno, the red hot chilli peppers (the fruit, not the rock band) certainly pack a punch.
The grocer is selling packets containing two or three of the chilli peppers for £1 apiece. You didn't expect them to Give It Away, did you?
B&Q sends Welsh shoppers across the pond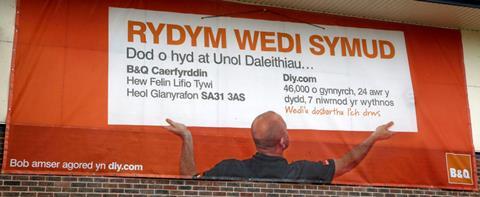 B&Q has got some very confused customers in Wales after making a tiny, but crucial, error on one of its signs.
Because of some rookie translating from English to the nation's mother tongue of Cymraeg, the huge sign outside a closed store in Wales indicated to shoppers that their nearest branch was now 5,000 miles away… in the United States.
Needless to say, this is not the case. B&Q had simply mistranslated the word 'us' – leading the Welsh sign to read "you can find us at United States" - or "Dod oh hyd at Unol Daleithiau".
Confused customers who turned up at the Aberystwyth branch of B&Q were bemused by the language blunder on the banner at the Parc y Llyn Retail Park in Llanbadarn.
A B&Q spokesperson said: "We're sorry for any confusion caused by the mistake in our sign and we're working to get it removed."
The nearest store is, in fact, in Carmarthen.
Waterstones gets romantic
Twitter often gets a bad press; overly PC rants, very un-PC rants and a multitude of trolls can overshadow its ability to bring people together.
But last weekend something rather different happened. The former Waterstones Oxford Street Twitter account manager Jonathan O'Brien married ex-circus performer and actress Victoria Carlin after meeting on the social network.
The two met after Victoria was snared by Jonathan's tweeted witticisms, saying that she was "in love" with whoever was behind the account.
Carlin's friend dared her to get a date with Jonathan and many dates later, the pair married.
Last Sunday, Victoria posted a side-by-side image of their wedding and her original tweet, which has been favourited more than 31,000 times so far.