Ikea rewards long-serving staff with Allen key pins, My Local's Twitter beef spills over and Majestic Wine changes its Stock Exchange ticker.
Ikea's king pins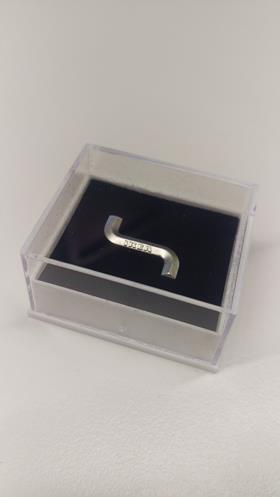 Flat-pack furniture king Ikea has a rather fitting gift to bestow on its long-serving employees.
If you clock up 10 years at the retailer, you get this very fetching Allen key pin to wear with pride.
And they get fancier the more years you work there. For reaching a decade it's silver, 25 years gets you a gold pin and 50 years bags a diamond Allen key.
That got us thinking what form a long-service pin would come in at other retailers – a trainer at JD Sports perhaps? A Toblerone at WHSmith? And what about Ann Summers? The mind boggles…
My Local's Twitter beef
My Local boss Mike Greene is among the most active retail chief executives on Twitter - but his staff have been advised to ignore certain analysts on the social media website.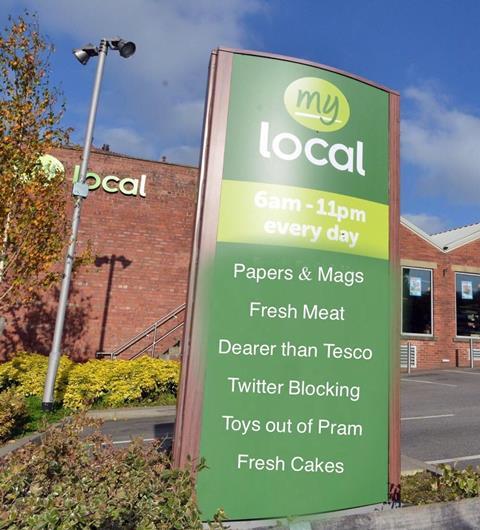 An email from My Local's operations support manager, Luke Harris, seen by Retail Week, appears to instruct workers to block Grocery Insight director Steve Dresser's @dresserman handle, as well as the @retailbarcode account, "with immediate effect".
Another Twitter user, @Wroe_Tweet, waded into the spat, posting this Photoshopped version of a My Local sign, adding 'Dearer than Tesco', 'Twitter Blocking' and 'Toys out of pram' to its list of products and services.
It would appear that My Local's beef isn't restricted to their c-store shelves.
The clue's in the name for Majestic
Majestic Wine unveiled a new ticker this week, trading in its familiar MJW abbreviation for a newer, more fitting model.
The retailer has now adapted the WINE ticker, shedding any similarity to Morrisons's MRW equivalent in the process.
While boss Rowan Gormley may not have been popping corks to celebrate the change, the retailer offered a select group of customers 25% off champagne to mark a special occasion of their own.
'Leaplings' – people born on February 29 – will receive at least a quarter off their bubbly bill at all stores between February 25 and February 29. We'll drink to that.