Ikea has plans in the bedroom for Kanye West, Majestic chimes in wine o'clock and commuters get blown away by Currys PC World.
Ikea takes it Yeezy with Kanye West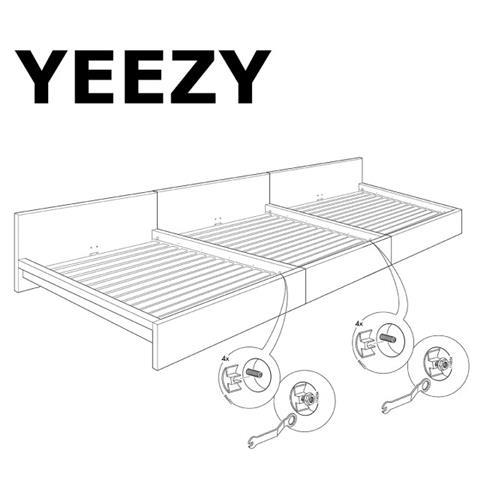 Kanye West – renowned as much for his outspoken nature as his music – raised a few eyebrows among the retail community earlier this week when he expressed a desire to collaborate with the home of Swedish meatballs and affordable furniture, Ikea.
In an interview with BBC Radio 1, West (aka Yeezy, his latest musical guise) said he had plans to create an affordable line of furniture aimed at younger fans and students.
He said: "I. Have. To. Work. With. Ikea. Make furniture for interior design, for architecture."
The seriousness of his intentions was not initially clear, but the rap star's visits earlier this year to Ikea's head offices in Sweden gave his claims a concerning degree of validity.
And proving itself to be furniture retailer with a sense of humour, Ikea Australia took to Facebook to post a personal response.
The Aussie retailer wrote: "Hey Kanye, we'd love to see what you create. We could make you Famous," a reference to West's music video of the same name, which features him, his wife, Kim Kardashian, plus Taylor Swift, Chris Brown and Donald Trump and other stars in a giant bed.
Ikea posted a sketch of a flat-pack bed named Yeezy, big enough to fit all the stars West could wish for.
We're laughing now, but watch this space…
It's wine o'clock at Majestic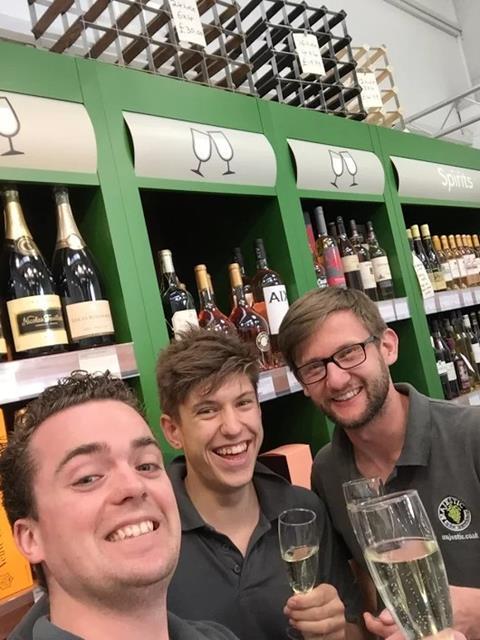 Retailers working near Big Ben will have become accustomed to the tolling of the bell, but for Majestic Wine, the chiming of its own bell marks wine o'clock.
The alcohol specialist has its own metal gong at its head offices in Watford, which is proudly rung by one of its directors every time the business has something to celebrate. When the bell tolls, all Majestic employees across its 212 stores and distribution centres stop to toast their success with a glass of bubbly.
If the momentum Majestic's gained under new boss Rowan Gormley is anything to go by, they'll be popping open mer-lot of bottles.
Commuters cool-off with Currys PC World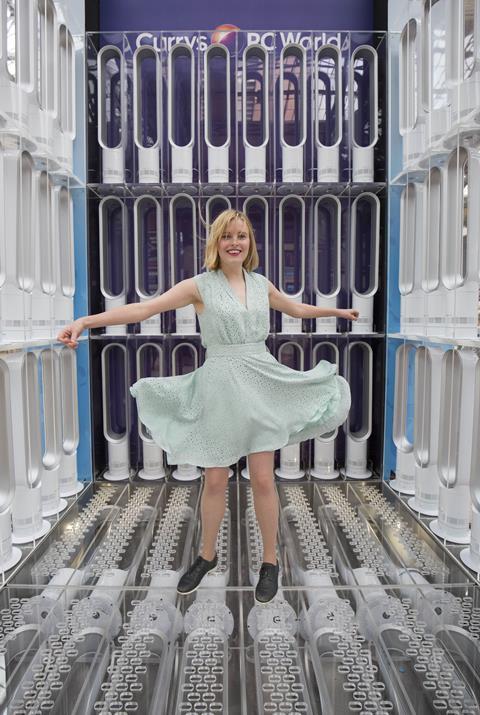 Although there may not have been much sunshine during the last couple of weeks, Currys PC World has been offering commuters the opportunity to cool down this week at London Victoria station.
Inspired by a staggering 1,164% increase in fan sales during July's few days of record-breaking temperatures, the electricals retailer has installed a super fan it calls The Big Chill at the busy station.
Overheating travellers can step inside the chamber that is constructed from 88 Dyson fans.
The retailer said the installation was in anticipation of August's predicted heat wave – let's hope there's some sunny weather to be blown away by.