Designer furniture etailer Made.com has opened its first international showroom in Amsterdam as part of an ambitious growth strategy.
The launch follows a successful pop-up showroom in Amsterdam during the summer, which according to the company showed there was "significant demand" for a permanent physical presence in the region.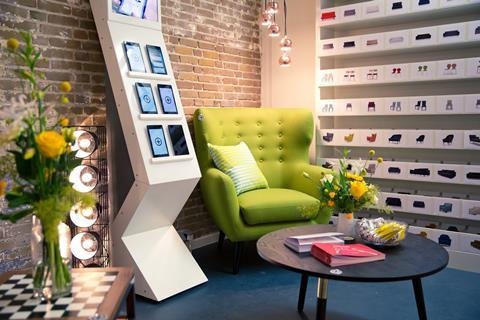 The 3,229 sq ft showroom is located in Bouncespace, a community-based workspace for start-ups and freelancers that also features a barber and a coffee shop.
The showroom uses Near Field Connectivity (NFC) to provide product information via tablets to help customers to browse more effectively.
Ning Li, chief executive and co-founder of Made.com, said: "With international expansion central to our growth strategy and non-UK sales some 30% of total group revenue, this launch is a promising step in our mission to be Europe's number one destination for home design, making great design accessible to everyone."
Made.com, which launched in 2010 and aims to offer unique design-led furniture at affordable prices, has three UK showrooms in addition to a pop-up showroom in Brighton, and is seeking more "unusual locations" to expand its European network.
The retailer has also launched its community sharing site, Unboxed, which customers share pictures of how they have styled their Made.com purchases, in the Netherlands.