"In terms of the longer-term shape of the Kingfisher story, the company has been stuck in a pattern of flat to weak French sales and stronger UK performance boosted by the more trade-based elements, especially Screwfix, for some time now.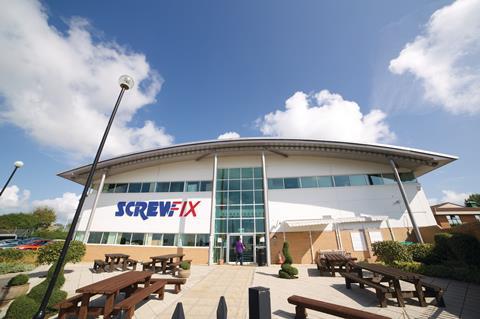 "Given Brexit implications for discretionary demand, we would regard greater reliance on UK performance as a vulnerability even allowing for the second quarter sales in the UK.
"Forecasts have been revised market-wide to take account of the estimated arithmetic effects of a 10-15% fall in sterling following that vote, namely increased value of overseas earnings in the near term and the lagged negative impact of the increased cost of product sold.
"On our estimate the net effect is around 5% negative in 2018/19 when both effects will be fully in the forecasts.
"What was more difficult to estimate was the impact of consumer sentiment and squeezed disposable income on consumer behaviour. Today's commentary suggests no impact to date, consistent with other short-term indicators but clearly vulnerable to change." – Tony Shiret, Haitong
"A solid overall Q2 performance from Kingfisher. Better-than-expected UK like-for-likes is likely to grab headlines, but total B&Q sales are only up 0.5%.
"There has been no visible 'Brexit' effect on demand and no real change in the competitive environment from Homebase's change of ownership as yet, according to the company.
"The French market has weakened and management is cautious short-term ahead of the peak Q3.
"Delivery of 'ONE Kingfisher' is critical to medium-term profit progression and such an ambitious five-year strategy is not without risk. This is not reflected in the valuation; nor is the risk of weaker short-term consumer demand in its core UK, France and Polish markets.
"Our full year forecasts are unlikely to change." – Kate Calvert, Investec
"On balance we are not expecting consensus estimates to change significantly today. In our opinion, the shares may drift back slightly on the weak French performance but this is unlikely to change our positive long-term view on the stock.
"The key risks to our target price include a potential deterioration in the UK, French and Polish consumer spending environments, including a UK Brexit, currency fluctuations and a deterioration in the European Union trade regime.
"Another key risk is that the 'ONE' transformation programme fails to deliver the indicated £500m profit uplifts.
"The update on the ONE Transformation Programme looks likely to be with the September interim results.
"Medium-term risks include management departures from the leadership team." – Scott Ransley and James Collins, Stifel
"Kingfisher UK and Ireland achieved a robust second quarter, with impressive like-for-like growth from both of its fascias. New outlets and extended ranges helped Screwfix maintain its momentum, while above average warm temperatures encouraged shoppers to spend on their gardens leading to an uplift in B&Q seasonal, helping to override the impact of store closures on total sales.
"This is an impressive set of results for Kingfisher UK & Ireland, especially for B&Q, given the level of store closures. However, following the results of the EU referendum, conditions are set to become far tougher as consumer confidence will remain unstable and fewer housing transactions in 2017 dampen demand for home products.
"In light of these new conditions, Kingfisher's strategy of creating a unified offer across its fascias, focusing on online and driving efficiencies is now more pivotal to achieving future growth.
"Lowering its cost base will allow it to improve price competitiveness while enhancing its online offer will satisfy changing consumer attitudes towards buying DIY through this channel.
"However, with Bunnings set to focus more on price, B&Q must emphasise its value credentials to stand out." – Matthew Walton, Verdict Retail